Edo Labour Party Felicitates Muslims On Eid Mubarak Celebrations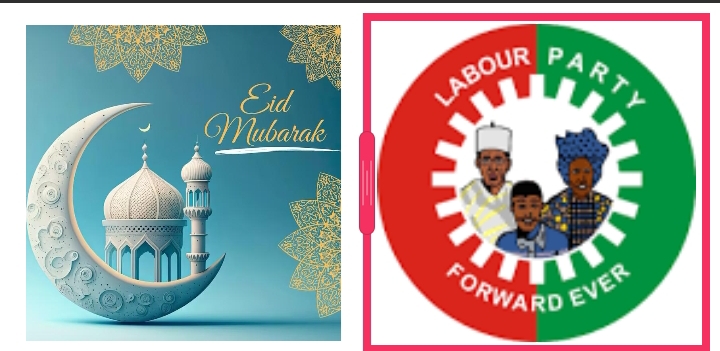 By Simeon OSAJIE
Chairman of the Edo State chapter of Labour Party (LP), Comrade Kelly Ogbaloi has felicitated with the Muslim faithful in Edo State, Nigeria and around the world on the occasion of Eid Mubarak celebrations.
google.com, pub-3120625432113532, DIRECT, f08c47fec0942fa0
According to a press statement personally signed by Comrade Ogbaloi and made available to newsmen in Benin city, said that Nigerians should use the occasion of this year's celebrations as a sober reflection to rededicate themselves to ideals and virtues that strengthens and bond us as an indivisible people in love and unity.


"I felicitate with our Muslim brothers and sisters on the occasion of Eid Mubarak celebrations.
"On this auspicious and memorable occasion of the celebrations of Eid-el-Kabir around the world, let me emphasis and urge all to imbibe the virtue of selfless service in love, in humility and sacrifice to humanity which this season of celebrations represents," he said.
The Edo LP Chairman noted, "I enjoin each and every one of us, irrespective of language, tribe or religion to steadfastly cultivate the spirit of temperance, tolerance and empathy towards one another with unity in focus for the attainment of national cohesion which are the prerequisite recipe for a sustainable socio economic and political growth of any nation.
"Let us eschew any and all forms of divisive tendencies that tends to alienate us from one another to further puts lines of demarcations on our national unity but pursue and embrace all that creates and foster peaceful coexistence of all in our diversity because in truth, though our tribes and tongue may differ but in brotherhood we are one.
"Let us therefore use this occasion to rededicate ourselves to the divine principles of oneness with the Almighty Creator who has created us all as one in love."