Some Nigerian Police Personnel Accuses Authorities Of Corruption, Extortion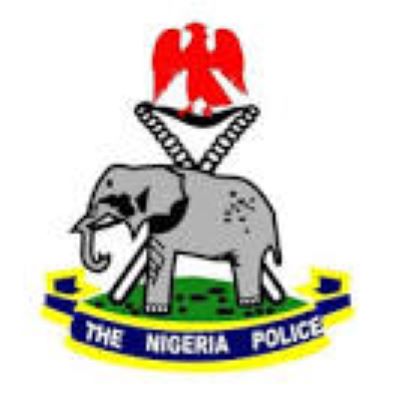 …allegedly illegal deduction from their salaries under guise of 'IGP Sports Levy'
By EDITOR
google.com, pub-3120625432113532, DIRECT, f08c47fec0942fa0
Some Nigeria Police Force personnel have expressed anger and discontentment over what they labeled as the Force's indiscriminate and unfair deductions from their salaries.

Speaking to newsmen, the officers accused the Nigerian police authorities of corruption and extortion.
It was learnt that the deductions run into hundreds of millions of Naira because of the Force's large staff population.
In an internal signal by the police authorities, the officers were asked to sacrifice N500 to N5000 as Inspector-General of Police sport levy depending on the rank.
"Grateful be informed that X IGP sport levy has been deducted from the June salary as follows: IGP SPORT LEVY DEDUCTION; CP – IGP ——— N5000; CSP – DCP —– N3000; INSP.1 – SP —- N2000; INSP. 11 —— N1000; PC – SGT ——N500," it read.
A police Inspector who spoke to journalists however raised serious question over the deductions.
According to him, they were not duly informed before the deductions were made
This, to him, does not make any sense as the government should have been able to take up the responsibility of footing the bill for their involvement in the games.
"Even some sergeants had their salaries deducted by N2000. There was no signal to this effect, just like that, our money was deducted.
"My concern is Niger State command. The difference is too much in our salary compared to other commands. They said there is no money to pay our arrears. IPPIS is not helping matters," he said.
Another aggrieved officer said, "Please tell them to return our money and stop any further deduction from our salaries. We are not interested in any IGP game. How can they forcefully deduct our money? For us, we are not interested in any game."
Meanwhile, thousands of the police constables who were recently recruited into the Nigeria Police Force have asked the authorities to either pay them their seven months salaries or allow them to go home and look for another job.
The constables lamented non-payment of their salaries for over seven months since they passed out of their training despite an announcement by the Police Service Commission (PSC) in May that it had approved the payment of the six months' salaries.
Some of them had added that they were "surviving on bribes and extortion" due to the delay in the payment of their salaries.
A few days later, the Police Service Commission through its spokesperson, Ikechukwu Ani, said the salary payment for the constables had been approved, adding that the approval was in the interest of national security, anchored on the need to amicably resolve the lingering recruitment issues between PSC and the Nigeria Police Force.
A female constable serving in Akwa Ibom State had said she now relies on sex work to survive.
"2021 constables have not been paid; we are not yet paid at all. Others have gotten their salaries. Na ashawo I dey take chop now ooo (Now I rely on prostitution to feed)," she had said.
Another affected officer said, "These people have refused to pay the salaries up till now. After making a public announcement that it had been approved since May 5, that's last month."
……..Source: Saharareporters