Amb Osagie Eulogizes Prof Ihonvbere On Exemplary Leadership, Dedication To Public Service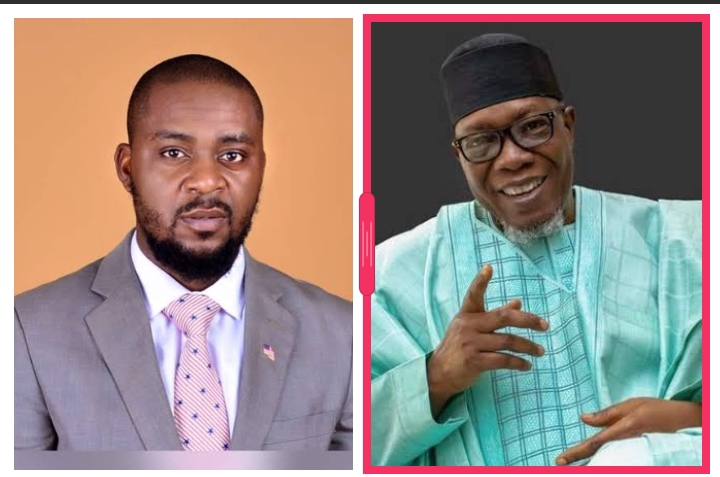 By Simeon OSAJIE
The founder of Godsent Foundation International, Ambassador Dion Osagie has described the Majority Leader of the House of Representatives, Prof Julius Ihonvbere as man who will continue to preach and execute projects that is capable of bringing a better Nigeria.
google.com, pub-3120625432113532, DIRECT, f08c47fec0942fa0
He said the unwavering dedication of Prof. Ihonvbere shows that he is a man that knows his onion educationally, politically and economically.
In a congratulatory message issued and signed by Amb. Dion Osagie and made available to newsmen stated that Nigerians across political lines believe that Prof Ihonvbere as Majority Leader will
help in actualization a new Nigeria through making of progressive laws.
"Your journey to this significant position is as a result to your unwavering dedication, exemplary service and numerous contributions to our great nation.
"From your previous roles in serving under former President Olusegun Obasanjo to your commendable efforts in Edo State under the leadership of Governor Adams Oshiomhole,p have consistently demonstrated your commitment to the betterment of our beloved country.
"This position is not only your personal triumph, but it is also a victory for the people of Edo State who have always held you in high regard."
Amb. Osagie noted that Ihonvbere wealth of experience, extensive knowledge, and exceptional leadership skills has always prepare him to perfectly fit into crucial role.
"As the Majority Leader, we are confident that you will bring stability, wisdom, and a deep understanding of the needs and aspirations of the Nigerian people. Your appointment is indeed the right peg in the right hole, and we believe that you will navigate the Red Chamber of the National Assembly with utmost efficiency, fairness and integrity.
"As Chief Ambassador and Founder of Godsent Foundation International, I am particularly delighted to see a leader of your caliber assuming this important position. Your dedication to public service and your genuine concern for the well-being of the Nigerian people align perfectly with our organizational values.
"We look forward to collaborating with you to shared our mission of improving the lives of the less privileged and making a positive impact in the society," he said.