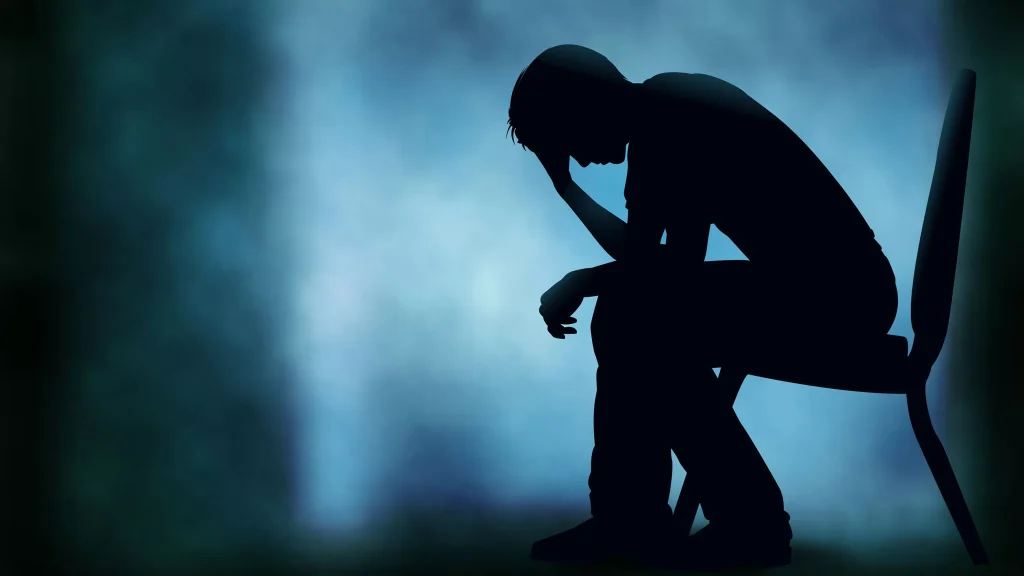 By EDITOR
The Director, Federal Neuropsychiatrist Hospital, Enugu, Prof. Monday Igwe, had recently revealed that at least one person commits suicide every 40 seconds around the world as a result of mental challenges and aptly explains the increase in cases of suicide in Nigeria.
google.com, pub-3120625432113532, DIRECT, f08c47fec0942fa0
This was disclosed at a seminar by the Amaudo Integrated Community Mental Health Foundation organised for media practitioners in Abia State, by Igwe when he opened a new chapter of discussion.
The seminar was not only aimed at raising awareness about mental health of Nigerians, but it was also an opportunity to draw the attention of governments at all levels to the challenges of people living with mental illness.
He regretted that cases of mental illness were increasing in the society as a result of stress, tobacco abuse, alcoholism, cocaine, tramadol, caffeine abuse, among others.
He also condemned the attitude of many Nigerians to persons with mental challenges, which ranges from discrimination, sexual abuse, and extortion to exploitation. The combined effects of these factors have always resulted in suicide.
For some time now, cases of suicide have become commonplace occurrence in Nigeria such that from north to south, east to west, the story is the same. People of different social classes, ranging from the poor, the rich to the educated, the semi-illiterates, the illiterates, the employed and the unemployed, are all involved in the scourge.
In the last two months, many Nigerians have attempted or actually committed suicide, although quite a number of them are unreported.
As abominable as the act of suicide is, the scourge appears to be on the increase almost on a daily basis. Apart from the popular Guyana tragedy, where about 900 persons allegedly committed suicide on the advice of their leader, Jim Jones, people are believed to go for suicide option when they are totally depressed and hopeless.
Jim Jones, also known as 'The Mad Messiah,' led a congregation called the People's Temple cult. He told his followers that there was nothing to live for again on earth and that they should commit suicide and go to heaven. They all killed themselves by drinking a poisonous substance. He also drank the substance and died eventually.
On Wednesday, June 14, a 100-level student of the Department of Entrepreneur, Obafemi Awolowo University, Ile-Ife, Osun State, Salako Treasure, reportedly killed herself by consuming a substance suspected to be sniper.
She was found dead inside an uncompleted building around the Lagere area of the town on Wednesday evening with a bottle of sniper next to her body.
Checks revealed she had been undergoing some emotional trauma known to some of her friends and acquaintances before the tragic incident.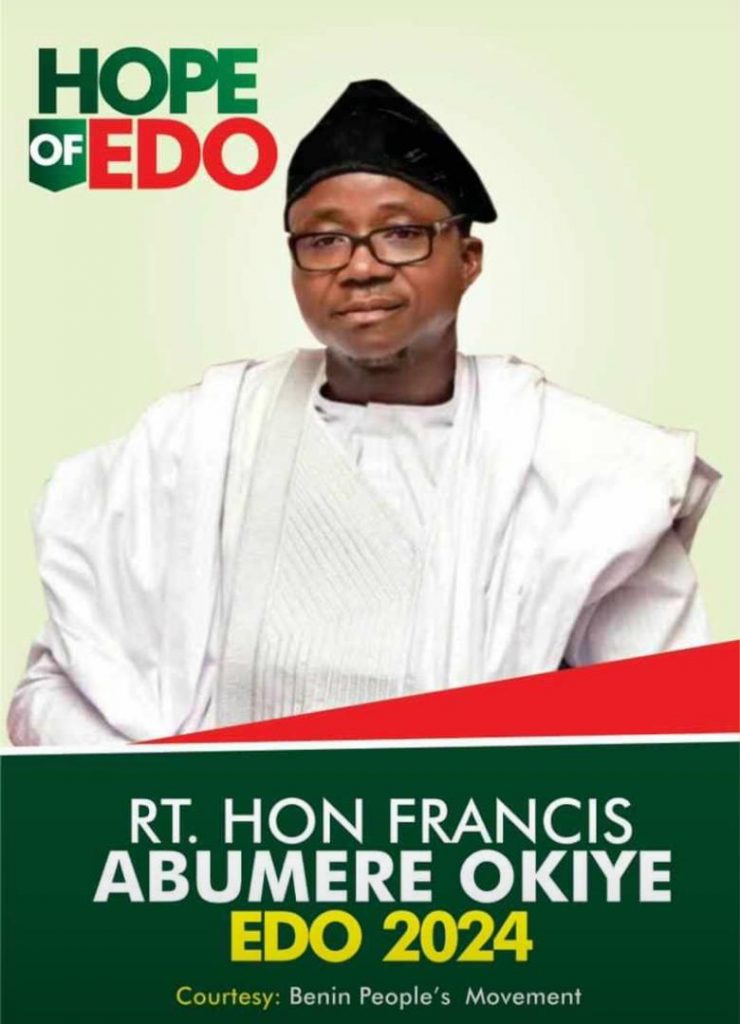 The University's Public Relations Officer, Abiodun Olarewaju, described the incident as unfortunate, saying, "It is very unfortunate that we have lost a part one student, a promising young lady to what was alleged to be suicide.
"Although it happened outside the campus, we are not happy that we could lose such a person under such circumstances. The University, under the administration of the vice-chancellor, Professor Simeon Bamire, is concerned that a student of that tender age could resort to such a thing.
"We appeal to Nigerians to be their brothers' keepers. The filler we are getting is that she has suffered depression and people around her knew about it. They ought to have referred her to someone elderly or someone who could be of help to her on psycho-emotional issues. We sympathise with ourselves, especially the parents who lost a young lady with a bright future. I want to admonish that this world is filled with ups and downs.
"Emotional, psychological and academic frustrations should not make anyone resort to taking his or her life. Her remains have been evacuated and we have involved the police."
On Saturday, June 10, a female officer of the Nigerian Air Force simply identified as George, committed suicide in her house at Sam Ethnan Air Force Base, Ikeja, Lagos State. Before her death, she was a Master Warrant Officer working at 651 Base Services Group.
According to the military signal, "Master Warrant Officer George, a female personnel of the Nigerian Air Force, serving at 651 Base Services Group, resident at block T5, Flat 8, in Sam Ethnan Air Force Base, Ikeja, reported to have committed suicide inside her room at about 1400hrs on June 10, 2023. Efforts are ongoing by the 3 Air Provost to evacuate her to 661NAFH, while further investigation will continue. This is for your awareness. My people, depression is real. Please do not allow 9ija Wahala to lead you to an early grave."
Also on Wednesday, June 7, 2023, a 30-year-old photographer, Usman Goga, was reported to have allegedly hanged himself inside his bedroom in Babura Local Government Area, Jigawa State.
The incident, according to the report, happened just four months after Goga's marriage. His lifeless body was discovered by his wife when she returned home from a visit to her relatives.
According to the spokesman of the Nigeria Security and Civil Defence Corps, NSCDC, Adamu Shehu, "Investigation into the incident revealed that a bedside drawer was used on top of a 6′ by 6′ sized bed to reach the ceiling, where the hook was fixed, and the rope tied to it. The bedside drawer was then pushed off possibly with legs to dislodge or rather suspend the body from the hook.
"Close associates of the deceased disclosed that he had an inherent mental disorder that turned up occasionally. He married his wife about four months ago and was living happily with his wife until the unfortunate incident. Further Investigation is ongoing."
On May 19, a former Battalion Commanding Officer who led the fight against Boko Haram in the North East, Major U.J Undianyede, was also reported to have committed suicide.
He was alleged to have killed himself less than 72 hours before the verdict of a court-martial trying him for alleged military infractions during the war.
However, there is also a report that no fewer than 79 people, comprising 70 males and 9 females committed suicide in Nigeria in 2022 alone. This number included only the reported cases; so many cases of suicide in 2022 were not reported.
According to a breakdown of the report, Lagos State recorded the highest with 12 suicide cases.
It was followed by Oyo State – 10; Kano State- four; Anambra State – three; Edo State – three; Delta State – three; Ogun State- three; and Rivers State- three. Others included Borno, Bayelsa, Abia, Benue, Imo, Enugu, Niger, Jos, Jigawa, Kaduna, Kwara States and the Federal Capital Territory (FCT), Abuja with two cases each. Ondo, Osun, Kebbi, Nasarawa, Gombe, Cross-River, Kogi, Adamawa, Ekiti, Bauchi, and Yobe States had one case each.
Some Nigerians have attributed the cause of suicide to spiritual factor. Those who hold this view believe that most people who commit suicide are constantly persuaded by an imaginary voice within them to end it all.
There are claims that some people who have had the courage to confide in some people about these strange voices have managed to survive, but those who tried to bear the torments silently have always taken to suicide.
There are those who argued that suicide could also take the form of extreme egotism and selfishness, in which case people who cannot accept defeat or those that cannot bear the thought of other people being better than them, as well as those that are hungry for public adulation and adoration, become prone to suicide.
However, there are those who believe that most of the suicide cases have psychological dimension.
One of the proponents of this view is Dr. Leonard Okonkwo, a Consultant Psychologist at the Lagos State University Teaching Hospital, Ikeja, who insisted that depression remains the major cause of suicide.
He explained that man is naturally driven by a principle that makes him seek pleasure and avoid pain.
"So, when man begins to seek the opposite, like seeking death, then it becomes abnormal. And that is to say that suicide is not an accident but a deliberate act by an individual to terminate own life, which runs contrary to what man is driven by; that is the love of pleasure and avoidance of pain. So, it is abnormal," he said.
So, why do people commit suicide?
Okonkwo identified hopelessness and an intense psychological pain associated with the experience as the main reason behind suicide.
"At that point, the person feels that the only way out of the pain is death and they go ahead to take their own life," he added.
Okonkwo cited the three dimensional approach to suicide as canvassed by a renowned Psychiatrist, Carl Meninger, to drive home his point.
"There is a sense of hate or vengeance, where there is a desire to kill. There is a sense of depression and hopelessness, where there is a desire to die and there is also a sense of guilt which is a desire to be killed. So, it is an interrelationship among the three dimensions that eventually lead up to suicide," he stated.
He also tried to distinguish between a suicide and a deliberate self-harm, which according to him could lead to suicide.
He said: "There is a difference between suicide and deliberate self-harm. In suicide, the three dimensions are there, but in deliberate self-harm, the person involved does not really want to die; he only wants to draw attention to himself.
"So, he deliberately harms himself to draw attention. There may be suicide note and all that, but the real intent is to draw attention and not to kill self.
"But, sometimes, deliberate self-harm could become suicide when it is overdone. Not all suicides are actually meant to kill; some of them are deliberate self-harm that got out of hand."
Although, he believes depression is the major cause of suicide, mental illnesses are equally not left out. He described mental illness as a form of depression, even though some mental illnesses are not part of depression, but constitute very powerful causes of suicide.
He said depression could equally come in the form of physical pains experienced as a result of protracted illness.
"For instance, someone who is experiencing physical pain as a result of illness may feel tired of the illness and wants to commit suicide. He may desire euthanasia (mercy killing), but when nobody is ready to offer that assistance, the person just takes an overdose of drugs and kills himself.
"People can also commit suicide when they have a failed relationship, which is also a case of depression resulting to hopelessness.
"When people are isolated or ostracised in a community, they also tend to commit suicide. And the society will say the gods have killed the person, but the fact is that it is the isolation or ostracism that has led to depression and consequently hopelessness, which made the person to feel that the only way out was suicide," he said.
Religion is also a strong factor that could lead to suicide.
Using the Guyana tragedy and Boko Haram Islamist sect as examples. Okonkwo said: "Religion is another reason people commit suicide, especially when they are given command by their leaders to do so.
"For instance, the Guyana tragedy, which happened when Jim Jones led his congregation of about 900 people to commit suicide, is a good example of religious suicide. He told them that they would go to heaven when they died as the world was not worthy for them to live in. It is the same thing with the Boko Haram suicide bombers. They are also brainwashed to believe that they would go to heaven, where they would be married to virgins if they killed themselves fighting religious war."
The psychologist also traced suicide to genes when he said: "It is also known that suicide may be more common in some tribes or there may be some biological link. But, that link may also be associated with mental illness because mental illness also has biological or genetic link.
"People who are prone to depression, and as a result, have committed suicide in the past may pass the same trait down to the next generation.
"In order words, if somebody has committed suicide in a particular family due to depression, there is every tendency that a descendant of that family in future generation could suffer depression and commit suicide. So, it seems to have little genetic implication just like it is in mental illness."
He looked at the role of urbanization in suicide.
He believes that the western life styles, occasioned by urbanization, has broken down the traditional social support, thereby leaving the frustrated with no choice but suicide, especially when the individual concerned does not want to go into crime.
He submitted that following the economic hardship ravaging many Nigerians at the moment, coupled with the religious and political factors as earlier stated, there is every possibility that more people would still choose suicide as a way out of the ugly situation.
He called on the government to take urgent drastic measures to alleviate people's suffering as a way of reversing the ugly trend.
"The government can achieve this by providing social security safety nets and improving the economy through massive job creation and other measures," he said.
Source: Daily Post