BREAKING: Adamawa Youths Go On Rampage, Loot Govt Grain Stores, Private Shows Amid Hardship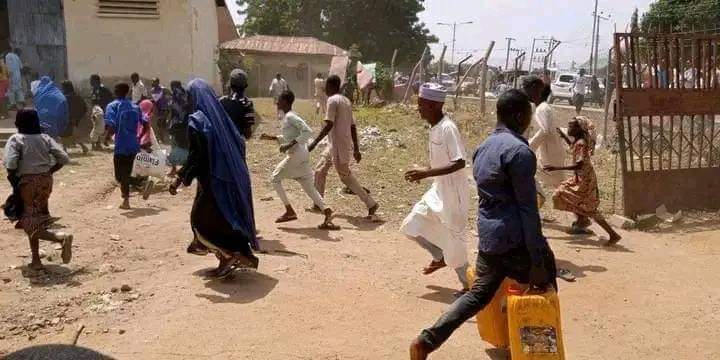 …as government imposed 24-hour curfew
By Our REPORTER
google.com, pub-3120625432113532, DIRECT, f08c47fec0942fa0
The youths of Adamawa State has started the looting spree at the grain warehouse located at PZ Roundabout, a stone's throw away from the Yola International Airport amid hardship.
In what appears as a repeat of the fallout of the #EndSARS protest of 2020.


It was learnt that virtually all the grain reserves on Numan Road and other strategic locations are being looted.
It was also learnt that armed policemen are currently engaging the youths as they attempt to crack down on the rampage.
There are also reported cases of live bullets being fired as the looting is said to have turned violent.
One of the looters who spoke to our reporter blamed the action on the hardship being experienced in the country following the removal of subsidy on premium motor spirit otherwise known as petrol.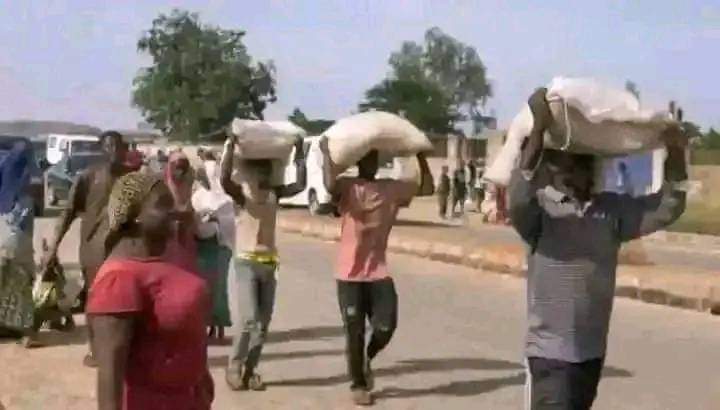 To manage the situation, Governor Ahmadu Umaru Fintiri has declared a 24-hour curfew.
A statement from the Chief Press Secretary to the governor, Himwashi Wonosikou said, "The Governor of Adamawa State, the Rt Hon Ahmadu Umaru Fintiri has declared a 24-hour curfew on the state, effective immediately Sunday, 30th July, 2023.
"Governor Fintiri said the curfew followed the dangerous dimension the activities of hoodlums had assumed across the state capital as they attack people with machetes and break into business premises and homes, carting away property.
"With the curfew imposed, there will be no movement throughout the state.
"Rt. Hon. Fintiri said only those on essential duties with valid identification would be permitted to move around during the period of the curfew.
"The Governor is appealing to citizens and residents of the state to comply with the directive, adding that any person found contravening the order would be arrested and made to face the wrath of the law."