Edo 2024: Urhoghide Indicates Interest To Govern Edo State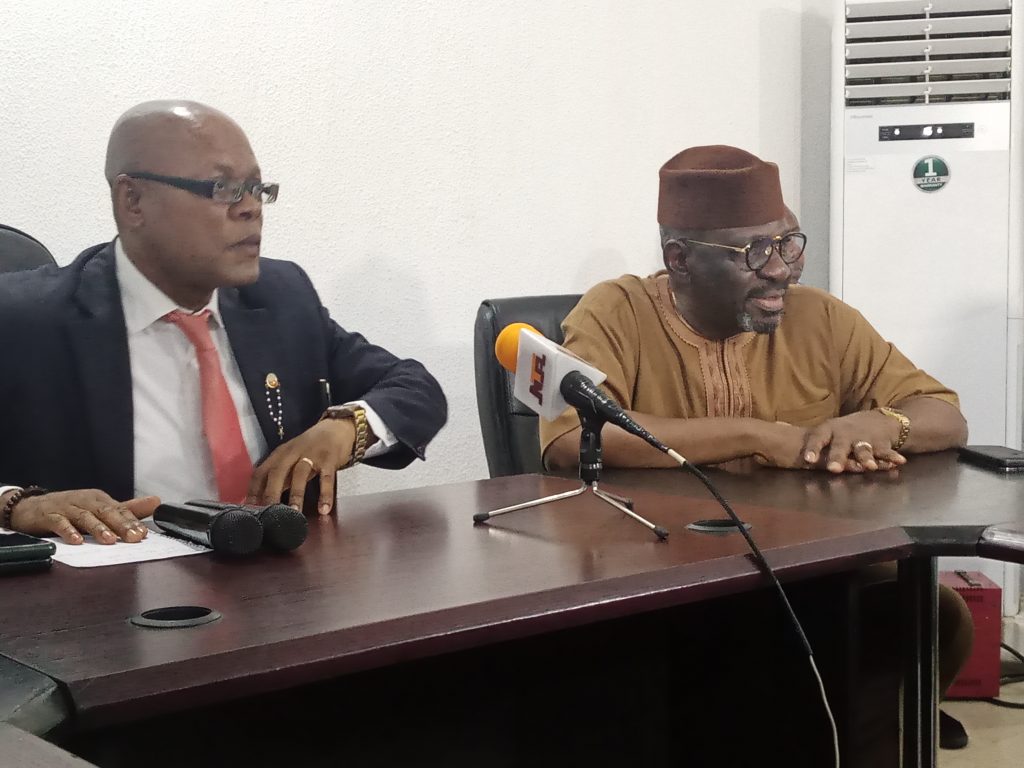 By Simeon OSAJIE
The immediate past senator who represented Edo South Senatorial District at the Red Chamber of the National Assembly, Pharm. Matthew Urhoghide, has indicated interest to contest the 2024 Edo gubernatorial election in the state.
google.com, pub-3120625432113532, DIRECT, f08c47fec0942fa0
Urhoghide who disclosed this when he paid a courtesy visit to the leadership of the Nigeria Union of Journalists (NUJ), Edo State Council ably led by Comrade Festus Alenkhe, however said there are ongoing consultations on which party he will adopt for his ambition.


According to the immediate past chairman, Senate Public Account Committee said his decision to succeed Governor Godwin Obaseki on his aspiration to change the leadership style of governance, forestall plans by some politicians who are determined to recycle the top position among their cronies as well as prevent it from going to ill-equipped hands because of the numerous aspirants emerging from Edo Central district of the state.
"We cannot put Edo State perpetually under the watch of a few persons. They have been recycling people. In as much as we have sympathy for Edo Central Senatorial district, the avalanche of people coming out calls for concern. We were thinking by now, they would have come out with someone with good track records.
"I have decided, with a few of us, I am going to run for the governorship otherwise it will go to the hands of those manipulating the system," he said.

Giving an account of his eight-year stewardship in the red chamber, the governorship hopeful said he offered scholarships and provided skills acquisition to his constituents, including returned migrants among other beneficiaries.
He, however, urged the residents, especially Journalists to ask political officeholders to give account of their stewardship as well as expand the scope of their watch so that those who represent the people can elicit good governance.