Why Imasuagbon Remains Best Bet For Esan People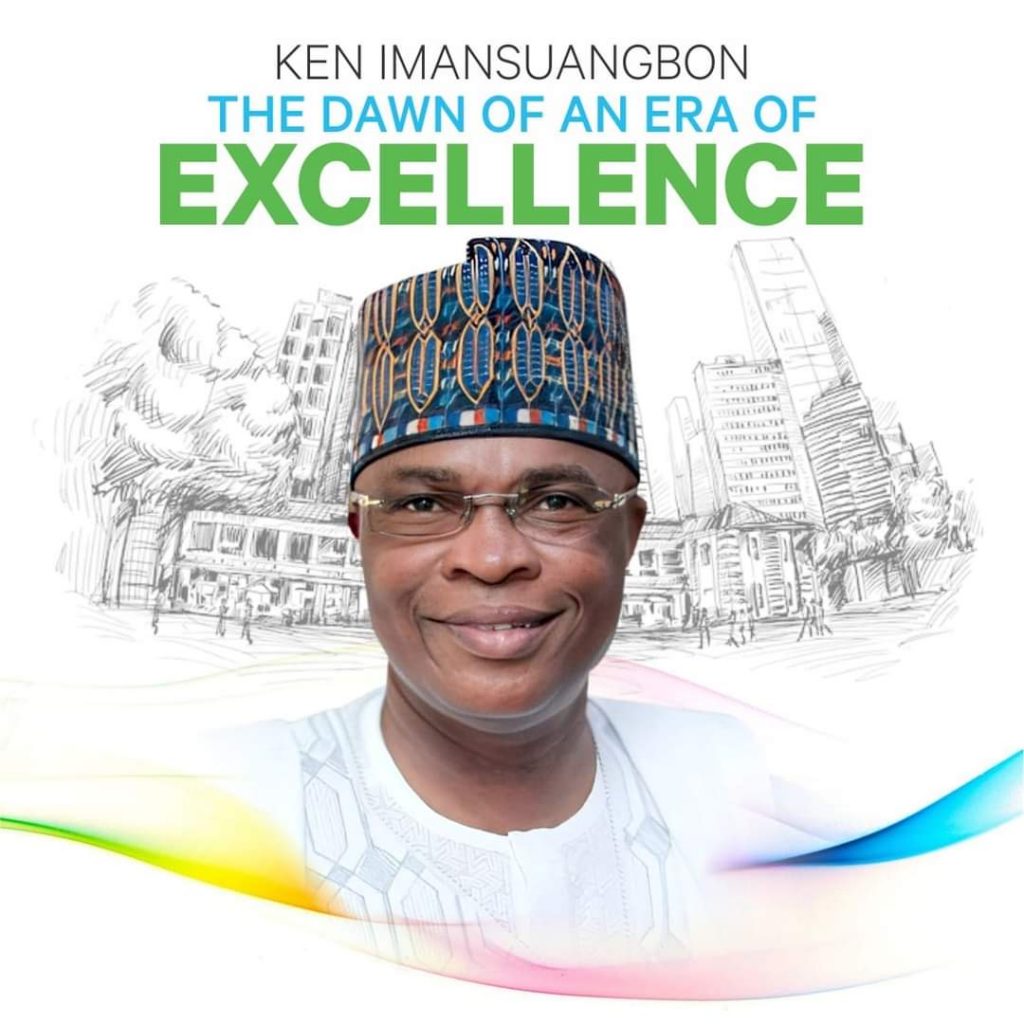 By: Jacob Aigbojie, write from Benin
Since the creation of Edo State on August 27, 1991 and the advent of the present democracy in 1999, the people of central senatorial district of the State have not been treated fairly when it comes to the leadership (Governorship Position) of the agriculturally rich State.
google.com, pub-3120625432113532, DIRECT, f08c47fec0942fa0
While the two other senatorial districts; Edo South and Edo North have had 16 years and 8 years respectively, the central district only at the governorship was short-lived by the court after only 18 months in seat.

Lucky Igbinedion who hails from Oredo in the Southern senatorial district served for two terms of four years each from 1999 to 2007, Prof. Osarheimen Osunbor from Iruekpen in central district took over from him and served between May 29, 2007 to November 11, 2008.
Similarly, Comrade Adams Oshiomhole took his turn and served for eight years from November 12, 2008 to November 12, 2016 following a Court of Appeal judgment against Osunbor.
Oshiomhole's successor and the incumbent, Mr Godwin Obaseki from South who has served from November 13, 2016, would served out his tenure on November 12, 2024.
However, while the elections for Obaseki successor is still some months away, several personalities both from the political class and private sector have indicated interest to assume the number one seat at the Dennis Osadebey Avenue Government House in Benin.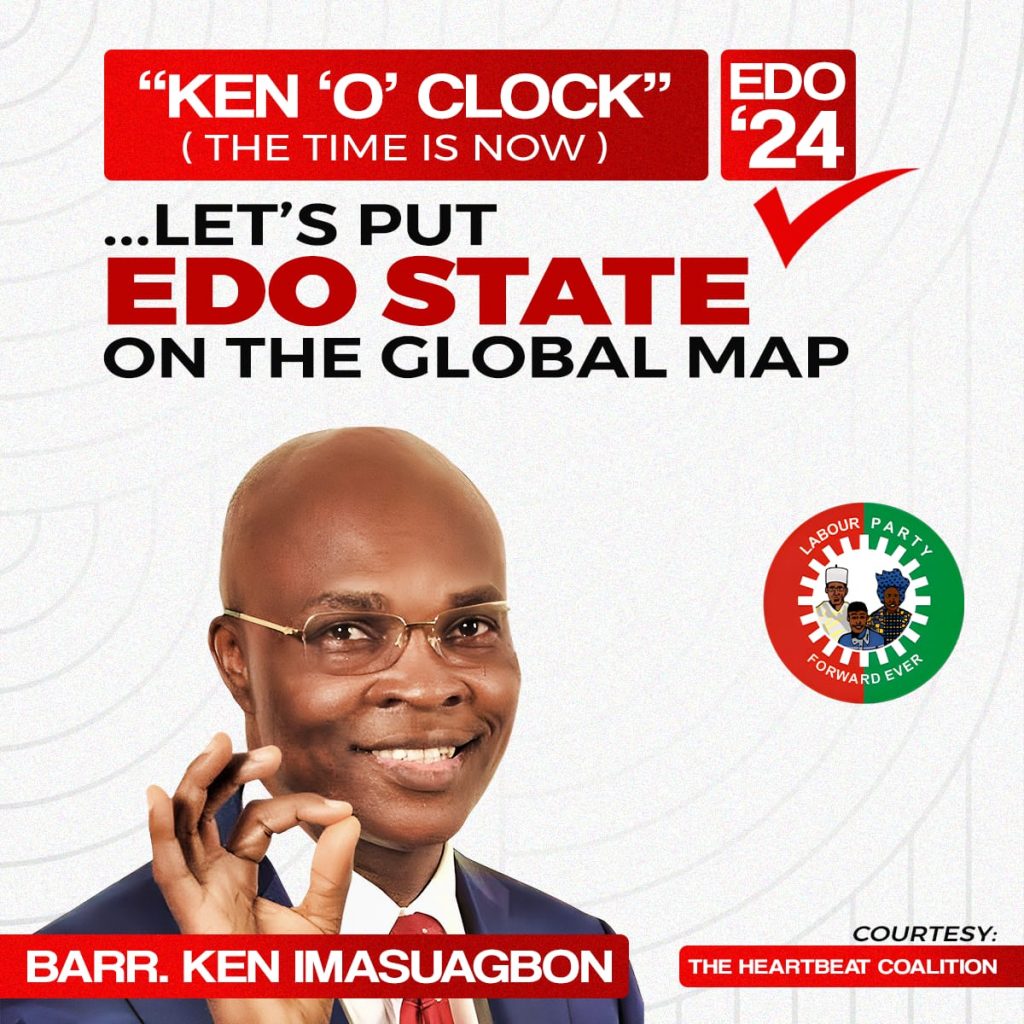 While there is popular demand for the governorship seat to be zoned Edo central senatorial district for equity and fairness, the aspirants who hails from the three senatorial districts of the State have however put forward a strong defence why they feel otherwise.
Perhaps, there is need for the people, especially the aspirants o know that there is no constitutional provision for zoning of political positions, especially that of the Governor.
It is thus imperative for the aspirants, especially the chunk of whom are from the central district to close ranks and allow the person who is well positioned to win represent their divergent interests as well as that of the people of the State in general.
My position here is that if they (aspirants from central) decide to file out against one others, they will certainly lose this golden opportunity to balance the leadership issue in Edo State.
For the sake of emphasis, Edo central senatorial district covers five local governments areas which include Esan South-East, Igueben, Esan North East, Esan West and Esan Central and the council areas currently boost of aspirants jostling to succeed Obaseki.
A critical look into the profiles of these aspirants leaves no one in doubt about their capacity to deliver on their various mandates if elected, but the chances of any of them winning will be slim if they fail to present common front and put forward their best to face others.
In putting forward their best bet for the 2024 governorship election, they must consider the following attributes: Leadership Skills of such a person, Communication Skills, Policy Initiatives, Collaborative Approach, Public Support, Empathy and most importantly, Financial War Chest.
The political capacity of a politician plays a crucial role in shaping their effectiveness and influence within the political landscape.
Without doubt, Barr. Kenneth Imasuagbon fits into this description and should thus be supported by other aspirants, most of which are still in the learning curve as it concerns politics.
Born in 1966 in Ewohimi, Esan South East Local Government Area of Edo State, education pursuit saw young Imasuangbon attending his primary and secondary schools in Ijebu and Ago-Iwoye respectively in Ogun State before he proceeded to Obafemi Awolowo University in Ile-Ife, Osun State where he bagged his Law degree and thereafter rounded up at the Nigerian Law School in 1992.
With dint of hardwork and God's providence, fortune smiled on the young Imasuangbon who subsequently made his presence felt in Abuja where he ultimately began his life and also his humanitarianism.
From his humble beginning at the Federal Capital City (FCT), the trained lawyer was to quickly established himself as a major player in the education sector where he founded one of the most sought after school in the nation's capital city, The Pacesetters Group of Schools.
It is impossible to overstate Imasuangbon's influence on education in Abuja and indeed in Nigeria in general.
Disturbed by the plight of underprivileged children, Imasuagbon instituted and have been sponsoring several education competitions, football competitions, as well as providing scholarships to indigent students across the country, including his home State of Edo.
Imasuagbon who is running under the platform of LP, is not new to politics of the State and by extension, national.
The philanthropist cum educationist who have at various times aspired to rule Edo State, has demonstrated strong leadership skills through this political sojourn. He has shown the ability to inspire and mobilize his constituents, build coalitions, and effectively manage teams.
Imasuagbon enjoys significant public support, which is a testament to his political capacity. He has built a strong rapport with the political class, elders, civil populace as well as the youths across Edo State.
Above all, he has been able to collaborate and build consensus with diverse stakeholders and this has placed him above all other aspirants in his senatorial district.
There is no better time than now for the "Esan People" to close ranks and present a common front to claim the number one of power seat in the state come 2024.