BSM Threatens Obaseki With Court Action Over Compulsory Vaccination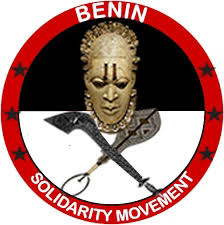 Benin Solidarity Movement (BSM) Worldwide, a non governmental organization, a non profit making group, has reacted to threat by Mr. Godwin Obaseki, Edo State Governor of making vaccination compulsory for all resident in State.
This was contained in a press statement issued and signed by the President of the Group, Ambassador Curtis Eghosa Ugbo made available to newsmen.
google.com, pub-3120625432113532, DIRECT, f08c47fec0942fa0

According to Amb. Ugbo, "The Edo State Government led by Mr. Godwin Obaseki, do not have the right to pressure Edo State people who are passing through economic hardship and insecurity in the State to be vaccinated.
"One would have expected that Governor Godwin Obaseki will find solution to the insecurity in the state.
"A lot of recommendations were made on how to cum the insecurity in the state but Governor Obaseki never make any arrangement on how to clear both side of Benin-Auchi Road, where kidnapping is going on everyday, instead, he want to compel every resident in the State to take part in the current vaccination which we are not even sure is healthy for consumption."

Going further, Amb. Ugbo added, "Where was Governor Obaseki when citizens of Edo state were passing through hard time during the compulsory seat at home Covid-19 pandemic, Edo state government deprived us from palliatives until some youths forcefully broke into different warehouses across the state. That tells us that Edo state government do not mean well for the good people of the state.

"This new development of Governor Obaseki will be resisted; he can not infringe on the fundamental human rights of the good people of Edo State.

"BSM presumed that this latest action of Mr. Godwin Obaseki should be regarded as a 'joke' of the century. But if he refuse to re-address the issue, BSM will have no option than to take legal action against him and his government of Edo State," the statement opined.