Two Chairmen Emerges In Ikpoba Okha APC LGA Congress Of Edo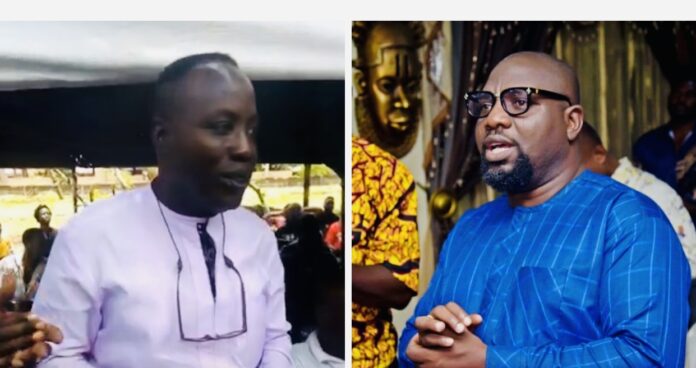 By Simeon OSAJIE
google.com, pub-3120625432113532, DIRECT, f08c47fec0942fa0
Two chairmen has emerged in the just concluded Action Progressive Congress APC) local government congress in Ikpoba Okha, held on Saturday 4th September 2021.
The9jaTREND findings revealed that there have been initial disagreement within members of the party in the local government which later saw to a press brief by the party leader in the local government, Comrade Osarobo Idahosa along with some ward chairmen, speaking against imposition of executives in the local government. This move has led to accusations and counter accusations.
The9jaTREND also gathered that there were efforts to resolve the crisis by the party at the state level, which made the party called for a stakeholders meeting on Friday at the state secretariat to settle all issues. Although the outcome of the meeting was not communicated to our reporter, but a surprising outcome on Saturday, 4th of September saw the emergence of two chairmen from two parallel congresses held at same location but different time.
It was gathered by The9jaTREND that while Mr. Humphery Imasuen emerged as Chairman in one of the congress which saw the attendance of the Ikpoba Okha APC leader Osarobo Idahosa, Chief Victor Ekhator and others, Sunny Ogbewe, who is alleged to enjoy the support of Pastor Osagie Ize-Iyamu as said during a press brief by Ikpoba Okha APC Members, also emerged as the Chairman.
The9jaTREND investigations revealed that Chief Victor Ekhator said the list with him contains the names of those which were unanimously agreed by the leaders of the party in the ward via consensus. He then proceeded to announce Mr. Humphrey Imasuen as chairman while Mr. Jolly Igbinovia emerged as vice chairman as well as other positions.
Meanwhile, at the time of filing in this report, it is yet to ascertain which of the chairman is duly recognized by the party at the state level.