Hon. Obaze Emerges Oredo APC Chairman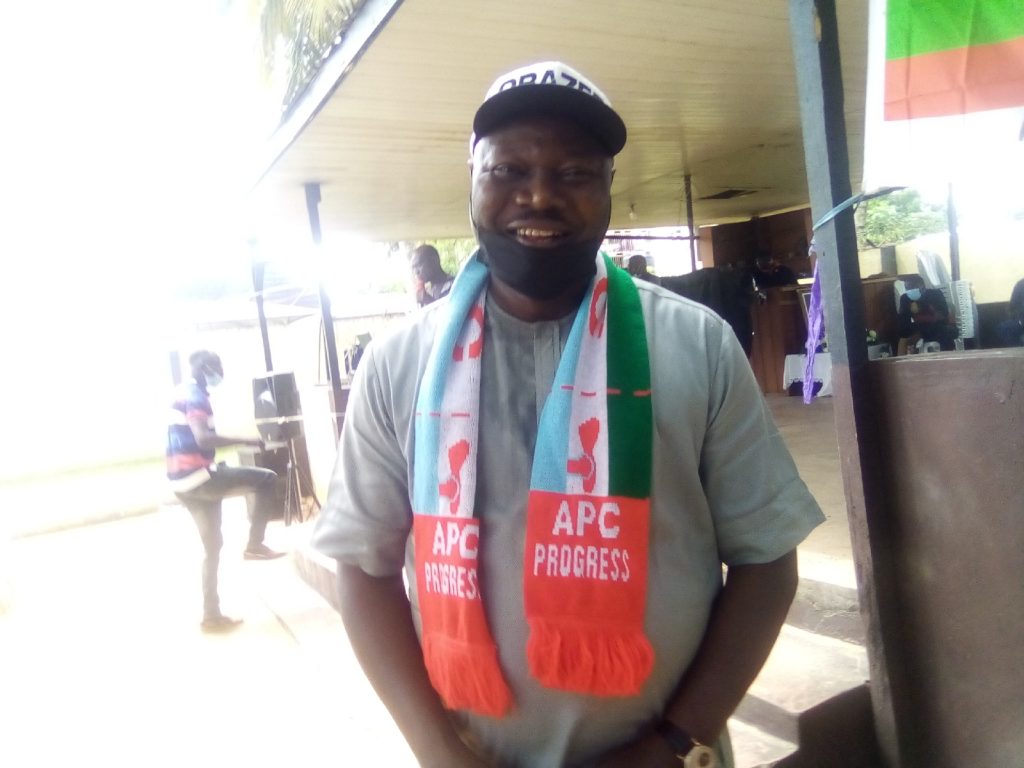 By Simeon OSAJIE
google.com, pub-3120625432113532, DIRECT, f08c47fec0942fa0
Former chairman of Oredo local government council, Hon. Osaze Obase has emerged Chairman of the Oredo chapter of All Progressives Congress (APC), Edo State.
The APC congress took place across the 18 local government areas of the state today.
In Oredo, Benin City, it was peaceful as the consensus arrangements put in place to elect their executive was climaxed with affirmation by the party delegates.
The new Oredo party chairman, Hon Osaze Obaze who spoke on behalf of the executive said, he appreciated all the delegates across the 12 Wards that made up the local government for coming.
He said he was quite aware of the enormous task ahead as the largest local government in the state. He promised to reposition the party in the local government in order to win all future elections in the state.
On his part, the Public Relations Officer (PRO) of the party, Emma Aiguobasinmwin said the exercise was just for affirmation as the party has early agreed on consensus arrangement to form the executive, adding that, that was the reason it was free of rancour.
The Woman Leader of the party, Mrs. Esther Kolade Nadiaghe said, with the turn out of members, it shows that the party is on ground. She said she was happy that she is one of the executive that were sworn in today.
Highlight of the event was the swearing-in of the new executive by the National Committee on Local Government Congress led by its Chairman, Abdul Yahab.