Only NEC Can Suspend PDP National Officer – Secondus Insists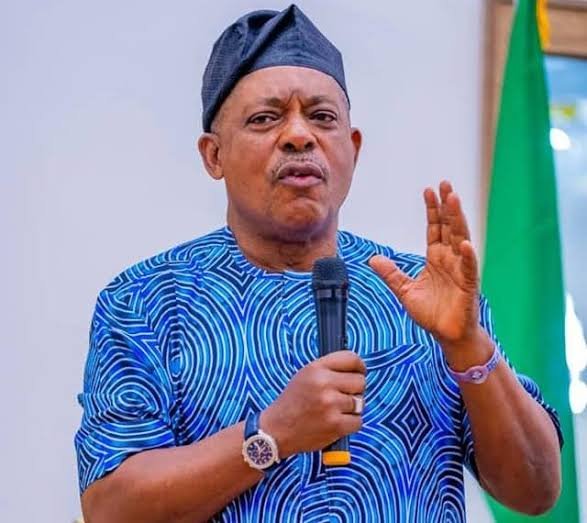 ….Asks Appeal Court to Affirm His Four-year Tenure
google.com, pub-3120625432113532, DIRECT, f08c47fec0942fa0
By Our REPORTER
The embattled National Chairman of the Peoples Democratic Party (PDP), Uche Secondus, has said that only the National Working Committee (NEC) of the party has the power to suspend any National Officer and asked the Abuja Division of the Court of Appeal to affirm that his four-year tenure come December 9, 2021.
He also asked the appellate court to quash the orders of the two high courts that restrained him as the national chairman of the party.
Secondus also asked the court to nullify his suspension, insisting that Section 59(3) of the PDP Constitution clearly stated that the ward or the state executive committee of any state has no powers to suspend any national officer of the party.
Following attempts to remove Secondus from office by some chieftains of PDP, the governors of the party, Board of Trustees (BoT) members, former Senate Presidents, former governors, and other leaders of the party had on August 10, 2021, abridged his tenure by bringing the party's National Convention forward from December 2021 to October.
They had also prevailed on the Secondus-led National Working Committee of the party (NWC) not to seek re-election at the October National Convention.
Political analysts had thought that the intervention of the leaders of the party would calm frayed nerves,
But a Rivers State High Court, in an interim order dated August 23, 2021 and signed by Justice O. Gbasam and the Assistant Chief Registrar (Litigation), Patricia N. Victor Nwoka, restrained Secondus from parading himself as the PDP National Chairman.
The claimants/applicants in the suit No HC/240/2021, are: Ibeawuchi Ernest Alex, Dennis Nna Amadi, Emmanuel Stephen and Umezirike Onucha, while the defendants are: Secondus and the PDP