FORCEFUL RELEASE OF SUSPECT: Esigie DPO Endangers Live of Citizens – Barr. Idahosa Alleges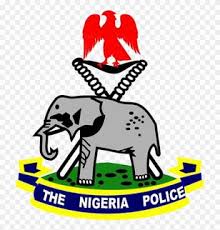 By Our Reporters
google.com, pub-3120625432113532, DIRECT, f08c47fec0942fa0
A legal practitioner named Emmanuel Idahosa Esq. of EMMANUEL IDAHOSA & Co has raised alarm over the action of the Divisional Police Officer (DPO) and the Divisional Criminal Officer (DCO) of Esigie Police Station for releasing a suspect who burgled Complex No. 148, Ikpoba Slope, Benin City and catered away valuable items and was arrested by Vigilante Group at Agbor Road, Benin City, Edo State and handed over to the Esigie Police Station.
According to Barr. Idahosa, "the Vigilante Group at Agbor Road, Benin City, arrested the suspect on the 3rd September, 2021. The suspect was taken to Oregbeni Police Station with the items robbed including the sum of N50,000.00 (Fifty Thousand Naira) only which the suspect wanted to use to bribe the vigilante men. The suspect and the items were later referred to Esigie Police Station for jurisdiction purpose."
He said, "Some of the complainants and Barr. Idahosa were present when the matter was incidental at Esigie, the DPO, Esigie Police Station after interview did promised that he was going to referred the matter to the State CID for investigation, but were surprised that the DCO said he was going to investigate the matter by himself at Esigie.
"We were told yesterday, the 6th of September, 2021 that the suspect escaped from the custody of the police at Esigie.
"Information at our disposal is to the effect that the suspect gang came to buy their man out of the station."
The action by the Esigie DPO and DCO, the petitioner claimed have exposed the vigilante men, the complainants and other members of the society to danger.
The petitioner therefore call on the Edo State Commissioner of Police, to call on Esigie DPO and DCO, to order, so that they can explain to the whole world their involvement/role they played in allowing the suspect to have escaped.
Meanwhile, sources close to Edo State Police Command said that, the matter is before the state police command and the police men involved have been invited by the state police command to explain their involvement in the allegations levelled against them.