Imansuagbon Commend Obaseki On PDP e-registration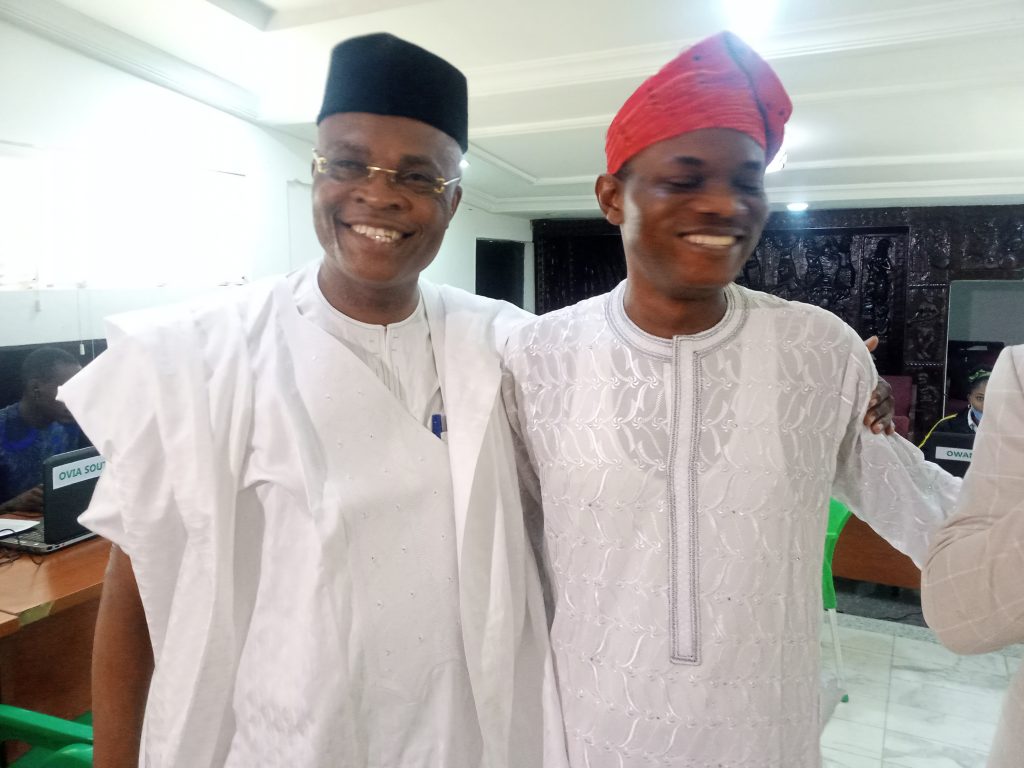 …Calls on Edolites to embrace exercise
google.com, pub-3120625432113532, DIRECT, f08c47fec0942fa0
By Simeon OSAJIE
President of Abuja based International school, Pacesetter Academy and former governorship aspirant in the last Edo governorship election. Barr.. Kenneth Imansuagbon has commended the technocrat governor of Edo State, Mr Godwin Obaseki for his proactive approach to the Peoples Democratic Party (PDP) e-registration exercise and called on Edolites both within and in the Diaspora to take advantage of the ongoing exercise and get registered as members of the party.
Barr. Imansuagbon popularly called "Rice man" gave the commendation during his brief visit to Edo State PDP e-registration headquarters along Airport Benin City recently to give his support to the exercise.
He said, "His Excellency, Governor Godwin Obaseki, thank you for the good job that you're doing as PDP National Chairman of the e-registration exercise and thank you for picking this illustrious son of ours Rt. Hon. Kabiru Adjoto with whom I would say that we are well pleased.
"What I have seen here today can attest to the fact that Mr. Godwin Obaseki mean well to the PDP family, I am very pleased that this registration is working.
"This is modern democracy in action. This is good for the younger generation. I call on you to take advantage of what Governor Godwin Obaseki. and the team led by Hon. Kabiru Adjoto is doing for e-registration in Edo.
"It can't be better than this. I have gone round the world – America, Europe etc. This is what's done. You get the younger generation to drive the process.
"So, you, the younger ones, I call on you to take advantage of what PDP Abuja has done under the chairmanship of our son, the performing Governor of Edo State, Godwin Obaseki. We must pull our resources together.
"I call on all Edo sons and daughters all over the world to take advantage of this e-registration made easy(to join the PDP)."
Earlier, while welcoming Barr. Kenneth Imansuangbon to the office, Rt. Hon. Kabiru Adjoto, disclosed that the exercise was conceptualised to bring sanity into the party's members registration.
"For Edo south senatorial district, you can get yourself registered at PDP secretariat along 1st Circular Road, Benin city while the e-registration for Edo central senatorial district is located at Ekpoma"
That of Edo North senatorial district Hon. Adjoto said is situated at Auchi.
He disclosed that the target of the party is to get 1 million members which he said could at the end of the day be much higher, adding that Bar. Imansuangbon, a governorship aspirant of the party was the first caller at the Airport Road office e-registration point praying that the visitor will end up being the first in his endeavours