EPL: How VAR Controversial Decision Favoured ManUnited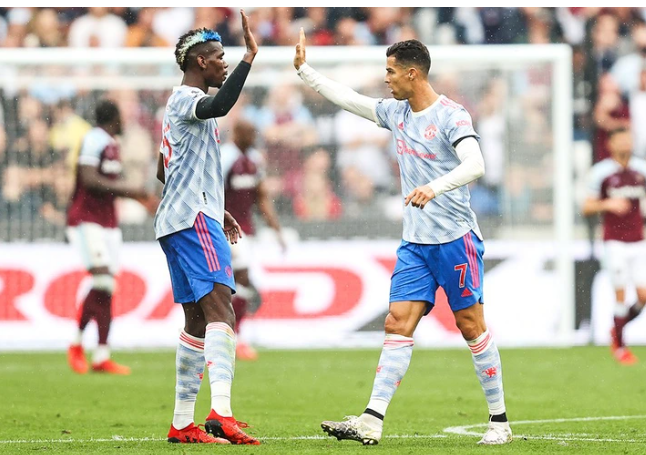 By Our REPORTER
google.com, pub-3120625432113532, DIRECT, f08c47fec0942fa0
Manchester United have been involved in many controversial VAR decisions since the beginning of the season, both in premier League and Uefa Champions League. These decisions have been the major reasons why Manchester United ends up in playing a draw or losing a match.
The incense of introducing video assistant referee in football was to assist referees in making a right decision during matches, but in some cases, its decisions have affected teams. Manchester United has finally been favored by video assistant referee in a match between them and West Ham United.
West Ham United hosted the red devils at London Stadium on Sunday in their week 5 encounter. Ole Gunnar Solskjaer named his favourite starting lineup, but Jadon Sancho did not start the match.
West Ham United took a lead at 30 minutes of the game through a well placed ball by Said Benraham, but was deflected by Raphael Varane into the goal post. Manchester United mounted lots of pressure on the West Ham players, five Minutes later, Cristiano Ronaldo equalized the goal for the red devils through a perfect cross from Bruno Fernandes. The goal seemed to be an offside but VAR awarded it after several checks.
Cristiano Ronaldo was clearly ahead of the defender with his hands before the ball was crossed. The fans thought the goal will be cancelled, but VAR checked and saw that the leg of West Ham United defender while trying to stop Cristiano Ronaldo seemed to have moved some inches of the striker body.
The video assistant referee did not waste further time to allow the goal to stand. Cristiano Ronaldo has scored four times for Manchester United in three matches since he arrived Old Trafford on the deadline day of the transfer window.
This will be the first time the technology is favouring Manchester United this season in their five matches played so far.