Afolabi Esq. Honours Comrade Alenkhe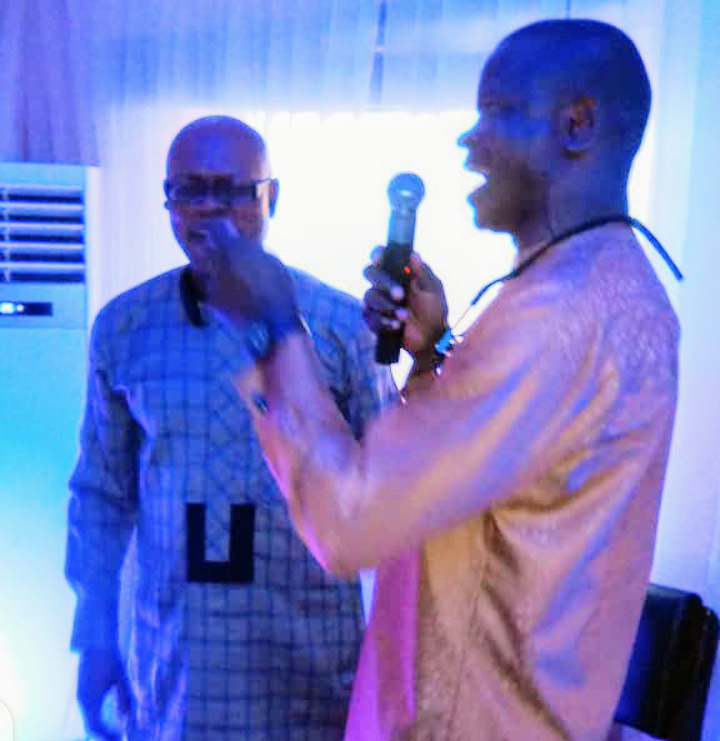 By The9JaTREND
google.com, pub-3120625432113532, DIRECT, f08c47fec0942fa0
A Benin based legal practitioner and Chairman of Signature Law firm, Barr. Olayiwola Afolabi has organised a civic reception to formally honour Comrade Festus Alenkhe, an ace crime reporter with Edo Broadcasting Service (EBS).
Afolabi said the honour was his own way of appreciating Alenkhe, the host of "Crime Watch," a crime focussed programme, because the programme changes life.
According to Afolabi, "I came from a part of the world that we honour personalities and when you are doing well, we honour you."
He said that Comrade Alenkhe has through Crime Watch not only projected Edos beyond Edo State, but the lessons learnt have also saved lives.
He prayed God to endow Alenkhe with more knowledge and strength to sustain the programme.
Chairman of Nigeria Bar Association, Edo State Branch, Barr. Pius Oiwoh, in his remarks said that Comrade Alenkhe through Crime Watch has been able to carve a niche for himself.
According to him, "the name Alenkhe is a household name that would endure many generations."
He described Alenkhe as a man with an excellent spirit in the crime reportage.
Responding, Comrade Alenkhe thanked Afolabi for the honour done him.
He also thanked EBS for providing him a platform to distinguish himself.
According to him, "a higher responsibility would provide him a better platform to do more in crime reportage."
Festus Alenkhe is a former Chairman of Nigeria Red Cross Society and National Youth Council of Nigeria, Edo State Council respectively.
The Controller New, Alenkhe's investigation task has taken him to several countries, including Austra, Italy, Spain, France UAE and the United States of America where he did a special report on the assassination of a former US President, John F Kennedy with a visit to the spot in Dallas, Texas where he was assassinated