ANNIVERSARY: Chief Osagie Eulogizes Benin Monarch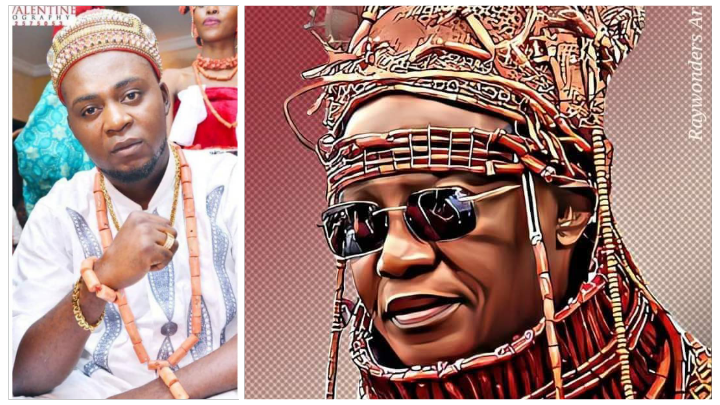 By Simeon OSAJIE
google.com, pub-3120625432113532, DIRECT, f08c47fec0942fa0
The President Godsent Foundation, Chief Ambassadot Osarodion Osagie has lauded the developmental strides of His Royal Majesty, Omo N'Oba N'Edo, Uku Akpolokpolor, Oba Ewuare II, N'ogidigan, Oba of Benin Kingdom who has given a redirection to the every Edo man, both home and abroad.
Chief Osagie noted that the unprecedented strides of the Oba since ascension the throne of his forefathers has changed the narratives in the entire Benin Kingdom cum Edo State.
In a message made available to The9JaTREND on the occasion of the Fifth Anniversary of the Royal Father, the president described the Benin monarch as a superlative traditional custodian that has happened to Nigeria in recent time.
According to him, "various steps taken so far by our very revered Royal Magesty, are all commendable; be it in the area of the disbanded Community Development Association, (CDA), illegal extortions of developers, including the invocation of deadly ancestral curse on human traffickers who were discrediting the Benin race.
"The recent agreement reached by Nigerian and German governments over the return of our treasure artefacts can not be measured to anything that has happened over the years.
"We thank God Almighty and our ancestors for His Royal Majesty's five years on throne."
Going further he said: "The Oba has won our hearts; this is why we recently led over one hundred people to sing and pray for our great Oba.
"We have over ten thousand less previledged that we are taking care of. Last week Saturday, Godsents kitchen was organised to celebrate this very anniversary of our dear royal father. I have and will continue to engage in that which is gear towards uplifting the narrative of our great Benin palace," Osagie added.