Bring IRT Back To Edo, BSM Appeals To IGP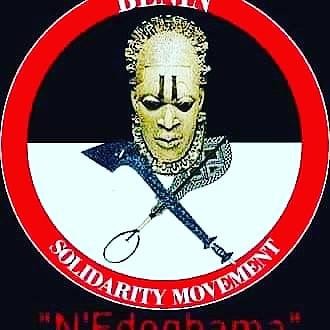 By Simeon OSAJIE
Benin Solidarity Movement (BSM) worldwide has appealed to the Inspector General of Police (IGP), Usman Alkali Baba to bring back the Intelligence Response Team (IRT) to Edo State.
google.com, pub-3120625432113532, DIRECT, f08c47fec0942fa0
BSM reaction is based on the recent lockdown of the offices of the Intelligence Response Team (IRT) nationwide.
In a press statement issued and signed by its President and Director of Media and Legal Service, Elder Comrade Curtis Eghosa Ugbo and Comrade Aghatise Osagie respectively recalled that the anti-crime outfit is well known for its proactive clampdown on the activities of criminals and their cohorts.
The statement particularly made mention of a case a few days ago where the IRT Group claimed the scalp of an acclaimed kidnapper whose criminal activities was well known on the highways in Benin and surrounding towns.
"We were privy to the fact that the IRT displayed a large dose of professionalism in laying siege for the suspect and eventually arresting him.
"So to hear a few days later that the outfit's offices nationwide has been locked down on the orders of the Inspector General of Police (IGP) because of the alleged infraction of one of its top operatives was a big shock.
"The IGP, Alkali is not a stranger to Benin where he served as AIG some few years ago so he knows the terrain of the ancient city of bronze very well and understands that the IRT is needed most in the State.
"You cannot shut down the police station because of a bad police officer just as God did not kill his angels because of the evil deed of former angel Lucifer.
"We are appealing to the Oba of Benin, His Royal Majesty, Omo N'Oba N'Edo Uku Akpolokpolo, Oba Ewuare 11, N'Ogidigan and the Edo State Governor, Godwin Obaseki to reach out to the Police authority and ask for the return of the IRT which have thus far being doing a good job in Edo State and environs."