INEC Promises To Conduct Good Governorship Election In Ekiti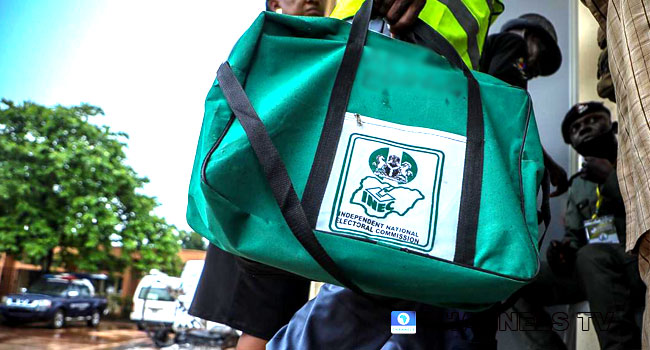 By Editor
The Independent National Electoral Commission (INEC) has reemphasised its readiness to conduct a good governorship election in Ekiti State.
google.com, pub-3120625432113532, DIRECT, f08c47fec0942fa0
Speaking on Tuesday (14/06/2022) during an interview on Channels Television's Sunrise Daily, Chairman of INEC's Information and Voter Education Committee, Festus Okoye, said the commission would deploy the Bimodal Voter Accreditation System (BVAS) for the June 18 election.
Okoye who stated that INEC Chairman, Professor Mahmood Yakubu, was already in the South-Western State, revealed that stakeholders would sign the peace accord on Wednesday, 15th June, 2022.
"Expect a good (governorship) election in Ekiti State," he said.
"The Chairman of the Independent National Electoral Commission was in Ekiti two weeks ago on readiness assessment.
"We visited five local government areas and all the non-sensitive materials have already been diced in accordance with registration areas. Presently the chairman is in Ekiti State and there is going to be a stakeholders' engagement today and tomorrow, there will be a signing of the peace accord."
To avoid glitches in the election, the INEC commissioner said the electoral body conducted a mock accreditation in 12 polling units across the three senatorial districts of the state two weeks ago.
"We are confident that the BVAS will perform optimally. So we expect a very good election in Ekiti on June 18, 2022," he stated.
Okoye also spoke about the Continuous Voter Registration (CVR) and the plans by the electoral body for the 2023 general elections.
He stated that INEC would ensure that every Nigerian was registered to participate in next year's polls, adding that eligible voters who did not get their Permanent Voter Cards (PVC) before the 2019 elections could do so.
"We want to assure Nigerians that every Nigerian who is desirous of registering will have an opportunity of doing that," the INEC spokesman said. "INEC chairman has promised that the commission will do whatever it takes and will keep every option open to make sure that all Nigerians can register."
Reacting to viral videos showing some Nigerians being denied entry into some churches or public places for not having their PVC, Okoye said he will not dabble in religious matters.
He, however, explained that it was the right of every Nigerians to decide whether or not to participate in elections.