2023 Election: Azemhe Urges Members To Get PVC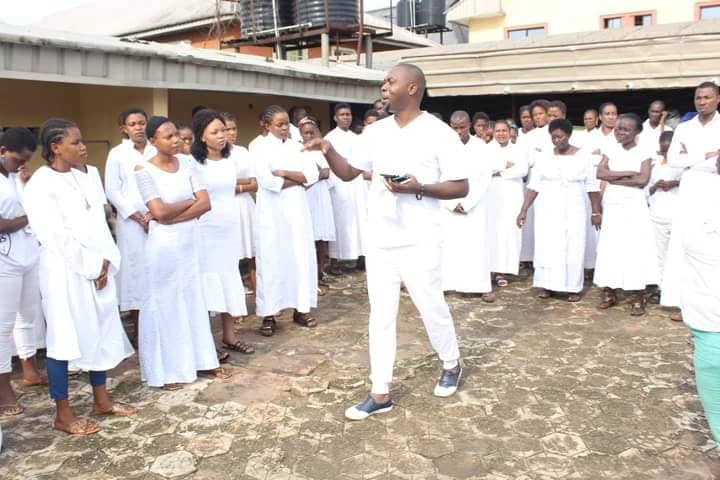 By Editor
The Regional Pastor of the Omega Fire Ministries, Dr. Azemhe Azena has called on parishioners to go enrol in the ongoing Permanent Voters Card, (PVC), that will enable them vote out bad leaders.
google.com, pub-3120625432113532, DIRECT, f08c47fec0942fa0
Speaking during the 2022 Father's Day Celebration service, Dr Azemhe said it is high time the eligible members who have not gotten their PVCs to do so in the ongoing Continuous Voters Registration.
According to him, "it is a must for every one in this church who have ascertained the age of 18 and above to get their PVCs now.
He said, "members must enrol" for their PVC and also go out to vote in the forthcoming general elections and other subsequent general elections.
"They have used a wrong language on Christians. They said Christians are minority. We are not minority in any form. The reason they addressed us as minority is because we don't come out enmasse to cast our votes.
"Please do well to get your PVCs and vote your choice candidates. As for me, I'll vote a candidate who can put a thread through a needle", he said.
He call on all members who were having their PVCs handy to approach the altar where he gave light refreshments as an encouragement.