Osaro Obazee Celebrates Osagie Ize-Iyamu At 60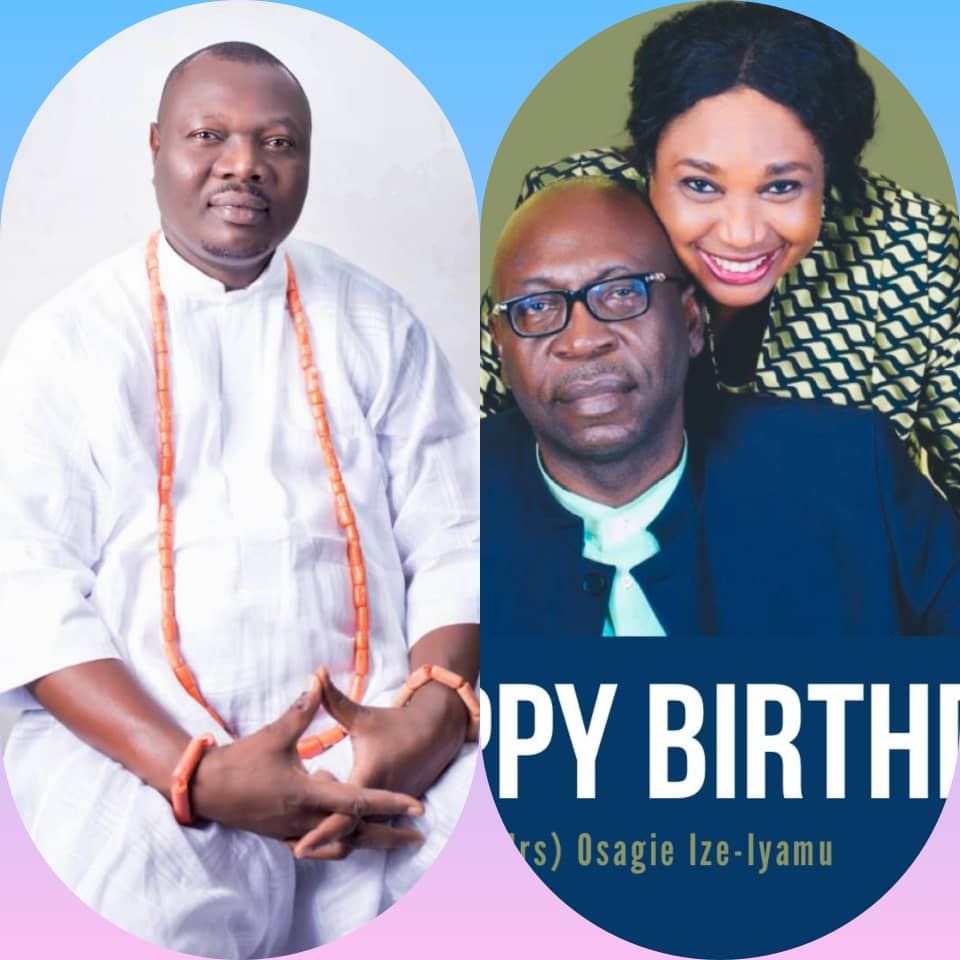 By Simeon OSAJIE
The Oredo House of Representatives candidate of the Action Progressive Congress (APC), in the forthcoming National Assembly election, Hon. Osaro Obazee has felicitated with Edo State APC chieftain and 2020 governorship candidate of the party, Pastor Osagie Ize-Iyamu as he mark 60th Birthday Celebration.
google.com, pub-3120625432113532, DIRECT, f08c47fec0942fa0
In a press statement issued and signed by the former Oredo Local Government Council chairman, Hon. Osaro Obazee described Pastor Osagie Size-Iyamu as an astute politician of no means repute and whose political prowess attracts every politicians in Edo State and beyond to tap from.
He said, Pastor Osagie Ize-Iyamu's political acumen speaks volume in every nooks and crannies of Edo State.
Parts of Hon. Obazee's statement reads, "Sir, politician as genuinely great as you are few. Your attitude towards approaching some political issues drive some of us to dive into politics.
"So, may you have a birthday that celebrates you just as you celebrate others. You have been a leader with a track records of building capacity. I celebrate you my great leader and your amiable wife on this occasion of your celebrations.
"Wishing you and your lovely wife more years in sound health of body, mind and soul."