EDO PDP SALUTES GOV. GODWIN OBASEKI @ 65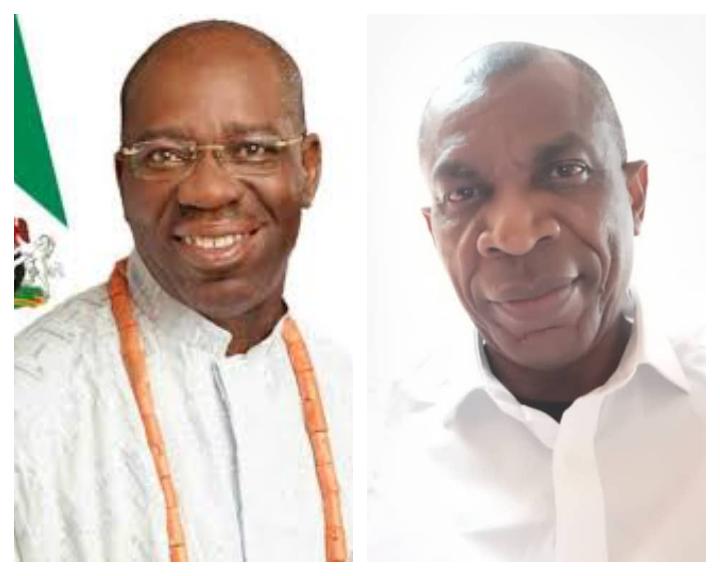 Edo State chapter of the Peoples Democratic Party (PDP) has sent a congratulatory message to Edo State Governor, Mr. Godwin Obaseki as he celebrates 65th Birthday.
The party, in a statement issued by it's chairman, Dr. Tony Aziegbemi said, "We rejoice and celebrate with you today, as always, our dearly beloved leader and governor, as you mark yet another glorious age in your life.
google.com, pub-3120625432113532, DIRECT, f08c47fec0942fa0
"We acknowledge the Grace of God upon your life who has bestowed upon you knowledge and experience far beyond your age and deposited in your the expertise to help reshape our dear State for generations to come.
The statement further say, "Mr. Governor Sir, we salute your courage, resourcefulness and resilience which stood you in good stead among your peers all these years, with your head lifted high.
"We are delighted to share this moment with you, our party leader and governor, as we foundly attest to the fact that your service to Edo State and its people have opened new horizons and prospects for the overall growth, development and improvement of our collectivity as people.
"It is indeed understatement to say you lifted Edo State infrastructural than you met it but rather brought glory to state in every facet. What else do we asked for if not to support you with prayers and the human support to continue to excel.
"Edo State is indeed blessed to have you as Governor and the prayers on the lips of many Edolites is for God to give continuous grace to guide you to produce a successor who will continue in your path.