EDO STATE LG ELECTIONS: HOW IT AFFECTS ESAN SOUTH-EAST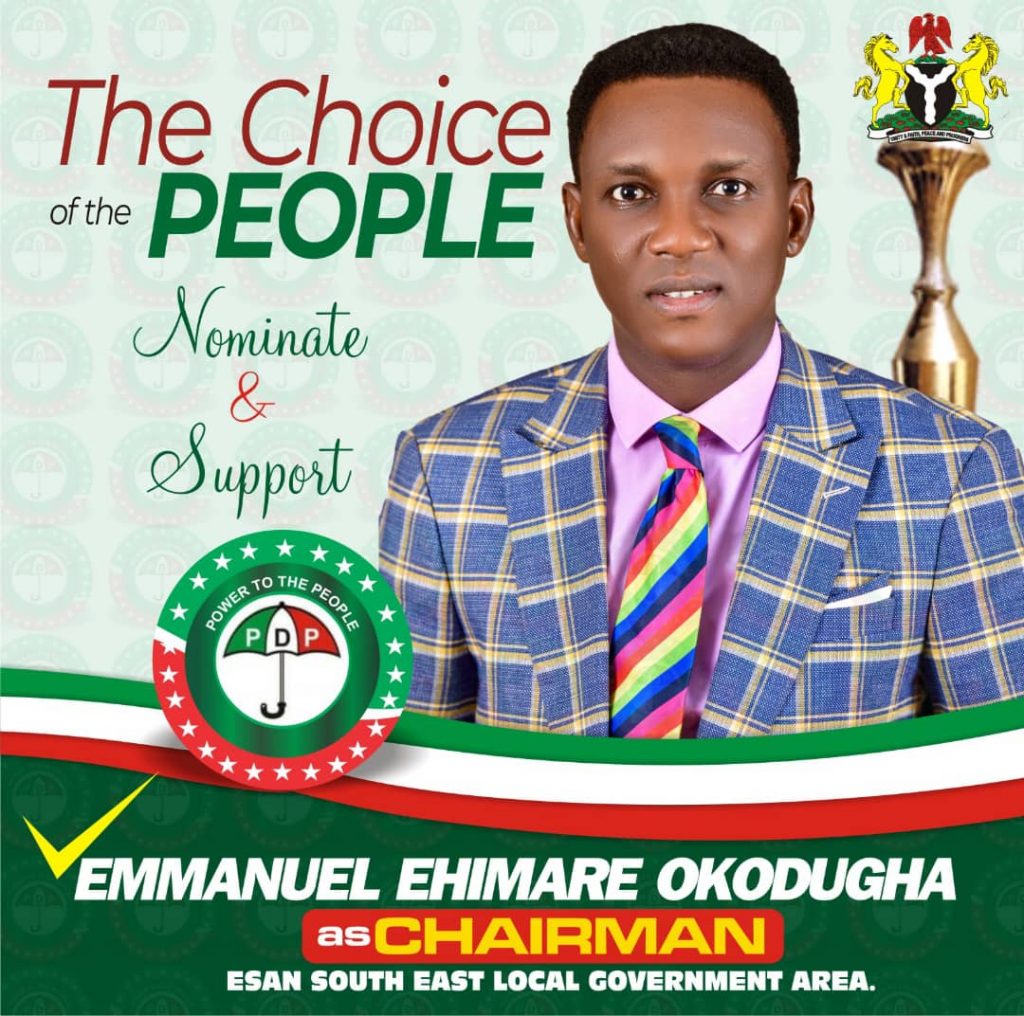 Operation Tell Us Who You Are
Our political will and collective resolve is once again at the corridors of an epoch making test.
google.com, pub-3120625432113532, DIRECT, f08c47fec0942fa0
Our failures over times to leave a viable legacy for our children's future, has been our inability to put round pegs in round holes.
The era of cut and nail politicians and odoriferous quagmire which has resulted into economic trauma, political and emotional debilitation (for humanity) needs to be perpetually dismembered and abhored,
Our inability to withstand the temptation of putting square pegs in round holes (which doesn't fit) as a result our personal ego, greed and malfescence must be eschewed (done away with)
As the result is always, squandering of our collective patrimony (children's future) in the dust bin of egocentrism.
The myopism of the past is a thunder bolt that can inspire the future into a society deliberately orchestrated for the betterment of all citizenry and Esan south east local government in particular.
*As we await the conduct of the local government elections and learning from our past mistakes is a* propeller to a greater future.
It is time we abhor* egocentrism and choose from the best crops of politicians available to us to represent us in our local government.
We need knowledgeable men of quality and high reputations, not vacous men with little or no political experience.
The chairmanship position of local government areas are not councillorship positions.
This is why we demand person's of high innovative and creative qualifications, person's who have served in positions of authorities in equivalent capacities, honest and humane persons who will put the interest of the people first.
Men who have been tested in greater positions and not found wanting. They abound in our local government and various communities
One man I know who fits into this category is our very son, A God fearing, amiable, enviable, dignified, humane, humble, gentle and indigfatigable doyen. The person of:
EMMANUEL EHIMARE OKODUGHA (Emmanuel Okodugha) A man with a heart of gold whose educational qualifications and work experience both in Public and Private sectors are unparallel compared to his contemporaries.
A man who stands out amongst his equals in both innovative, creative and interpersonal relationship with people. A God fearing and very asessible personality. His qualifications, work performance and practical experience will stun the most potent academia of our clime
MEET THE VERY MAN:
????????✌️✌️✌️✌️??????