Gov Okowa's Choice As VP: An Omen For PDP Victory – NDC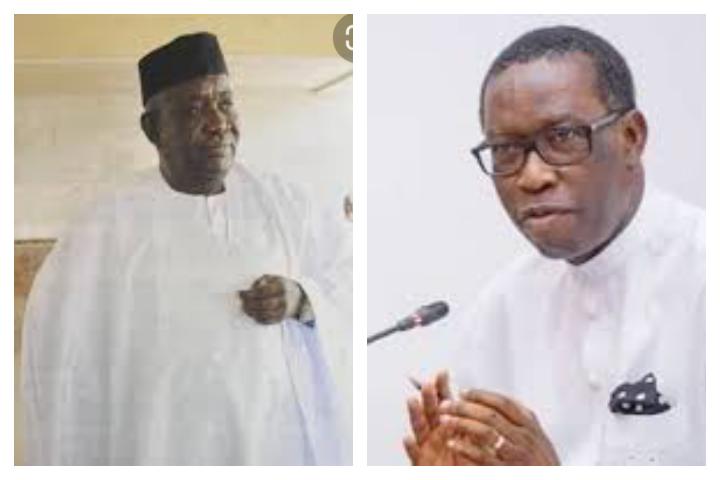 By Simeon OSAJIE
The choice of Governor Ifeanyi Arthur Okowa of Delta State as running mate to Alhaji Atiku Abubakar, presidential candidate of the People's Democratic Party (PDP) has continued to elicit positive responses from diverse groups.
google.com, pub-3120625432113532, DIRECT, f08c47fec0942fa0
The latest group to join the league that have spoken out loudly in backing of the nomination of Governor Okowa is the National Democratic Consciousness (NDC), a socio-political think tank, led by an Edo State PDP stalwart, Hon. Henry Duke Tenebe (JP).
Intensifying from its maiden caucus meeting, held in Abuja, last weekend, the NDC, in a press release issued and signed by its chairman, Hon. Tenebe, attested to the sterling qualities of Governor Okowa and also welcomed the foresight of the PDP presidential candidate, Alhaji Atiku Abubakar, in his choice of a running mate.
While reaffirming its commitment to ensuring the victory of the party in the 2023 presidential election, the group went on to describe the choice of Governor Okowa as the Vice Presidential candidate of the PDP as "poignant as well as a political masterstroke", adding that it has all the accessories of paving way for the party's landslide victory in the 2023 general election.
The group, in highlighting some of the sterling qualities of Governor Okowa, harped on his calmness, his winning aura, his garnered administrative and political acumen, and, importantly, his charisma and humility, insisting that these are rare attributes that stood him out from the crowd.
The NDC said it was not in any way surprised at the preference of Alhaji Atiku Abubakar to pick Dr. Okowa as his running mate, stating further that it is obvious Alhaji Atiku Abubakar is already aware of the pedigree of Governor Okowa and so did not hesitate or wait to be prompted before making the right decision.
In particular, the group stated that Governor Okowa enjoys the confidence of his peers, noting that as a former chairman of the PDP Governors Forum, South-South, he provided insightful and purposeful leadership.
The group admonished aggrieved PDP members across the country who has taken up arms over the choice of Governor Okowa to sheathe their sword and support his candidature.
It also urged the party stakeholders not to disperse their energy on frivolities but rather to channel such energies on how to bring to a quick end the misrule, cluelessness, and ineptitude that has characterized the seven-odd years of APC government.