BREAKING: Edo APC Chairman Kidnapped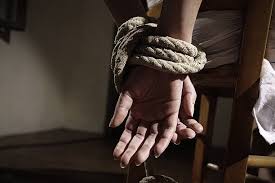 By Simeon. OSAJIE
The Chairman of the All Progressives Congress Ward 9, Ugu Village of Orhionmwon local government local government area of Edo State has be kidnapped by unknown gun men.
google.com, pub-3120625432113532, DIRECT, f08c47fec0942fa0
He was kidnapped on his way from the Ologbo-Nugu Village in Orhionmwon local government area.
Confirming the report to The9jaTrend, a chieftain of APC in Edo state said the scene of crime is under the Iguelaba Police Division close to both Urhonigbe and Ugo Police Divisions.