Edo PDP Felicitates With Anselm Ojezua On Birthday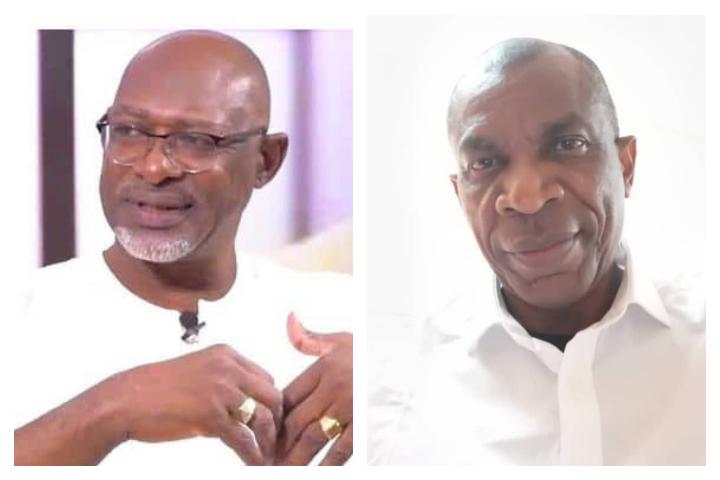 By Simeon OSAJIE
The Edo State chapter of the Peoples Democratic Party (PDP), has felicitated with the former Edo State Chairman of the All Progressive Congress (APC), Barr. Anselm Ojezua on his birthday.

The party goodwill and felicitation message was issued and signed by its chairman, Dr. Tony Aziegbemi.
google.com, pub-3120625432113532, DIRECT, f08c47fec0942fa0
The State Chairman of the ruling party in the message extolled the highly esteemed personal attributes of Barr. Anselm Ojezua.
Dr. Aziegbemi message read thus "they say times changes people, but for you, it is simply amazing how you have resolutely remained such a great personality with an unblemished strength of character in a world full of alluring pollutants."
The chairman expressed joy and appreciation to God for adding yet another year of good health to the celebrant and also wishing him eventful and impatfull life of selfless service to humanity.
He described Barr. Ojezua as a complete gentleman who is adorably embellished with unparalleled humility, compassion and integrity which signposts him as a true national model worthy of emulation.
Dr. Aziegbemi said, "your proven track record of hard work and diligence, your work profile and antecedents of worthy and commendable contributions to national growth and our great party in particular and in all other sphere of life, leaves no discerning mind in doubt that you are indeed, a role model of inestimable value.
"Barr Ojezua over the years, has shown exceptional courage, leadership, honesty, integrity and resourcefulness.
"This has made him a superior character reference who in all circumstances exudes and demonstrates the kind of humility that can disarm even the hardened.
"l pray that God Almighty would continue to strengthen him with good health and sound wisdom so that humanity would continue to enjoy from his selfless but people oriented leadership," the statement concluded.