Stop Denigrating Peter Obi, Ugbo Warns Okowa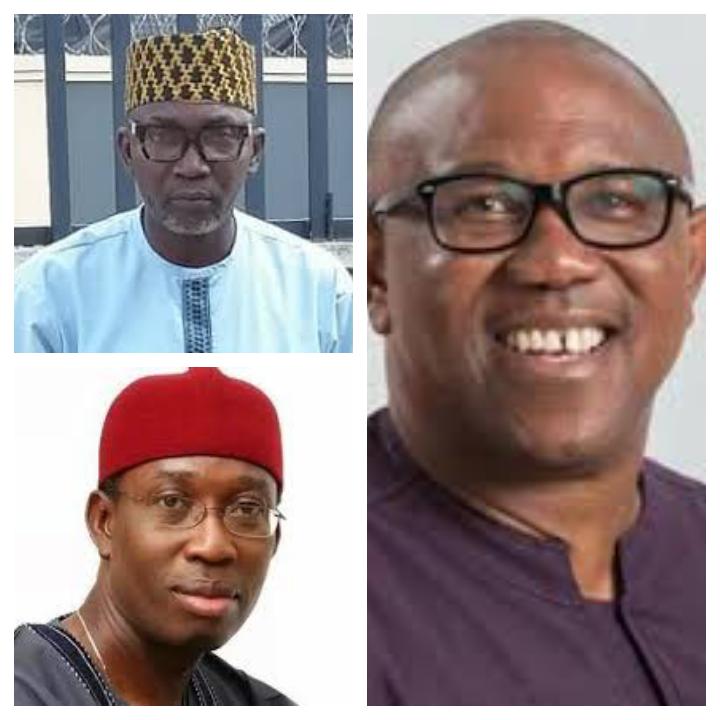 By Simeon OSAJIE
A former Labour Party (LP) Local Government Chairmanship Candidate in the last LGA election in Edo State and the Convener of the Edo Political Alliance (EPA), Ambassador Curtis Eghosa Ugbo, has warned the Vice Presidential candidate of the Peoples Democratic Party (PDP) in the 2023 general elections, Dr. Ifeanyi Okowa, to mind his manners and stop denigrating the personality of the Labour Party (LP) Presidential candidate, Peter Gregory Obi.
google.com, pub-3120625432113532, DIRECT, f08c47fec0942fa0
Ambassador Ugbo gave the warning in his reaction to Okowa's submission recently that Obi lacks the experience that's needed to preside over the affairs of Nigeria.
According to Ambassador Ugbo, "Dr. Ifeanyi Okowa should mind his manners. It is a very pathetic thing for him to make very unbecoming comments about the person of Peter Obi and his (Obi's) presidential capabilities.
"Obi's record while in office as Governor of Anambra State is there for all to see and assess. He is the first governor in the history of Nigeria to leave a buoyant account worth billions for his successor. Not only that he was in business before he assumed office and it is on record that by way of his efficiency the business is still flourishing.
"Presently, Okowa is governor of Delta State. What can he point to as his legacies when he quits office in 2023? What will Deltans remember him for as he concludes his eight years of poor performance laced with betrayal of his benefactors.
"It is a well known fact that he got his present recognition as Vice President to Alhaji Atiku Abubakar in the forthcoming general elections as a result of his betrayal of his fellow Southern Nigeria Governors' stance on the issue of cattle grazing which will forever haunt him."
Going further, Ambassador Ugbo said that Okowa instead of making useless comments about Obi should focus his attention on telling the world the better option that he and his Principal, Alhaji Atiku Abubakar will provide in comparison to Obi's foolproof template of good governance.
On Dr. Okowa's assessment of Peter Obi's experience, Ambassador Ugbo stressed, "Peter Obi's experience is not as deep as yours who will go and borrow N150billion towards the end of his 8 years as a governor. Peter Obi doesn't have that deep experience to fund a candidate with identity discrepancies to replace him as the next governor. No! Such a deep experience Peter Obi doesn't have."
Ambassador Ugbo asked, "My dear Governor Okowa, how much of Delta money did you spend in Abuja while lobbying to become a tool to Atiku as his running mate?
For your information, Peter Obi doesn't spend public money anyhow. For this you are absolutely right because, Peter Obi doesn't have such deep spending experience which you are known for."
In conclusion, Ambassador Ugbo stated: "Peter Obi doesn't have your type of deep experience to leave Agbor Central Hospital in shambles and comatose as you have done. Peter Obi is not like you and had not left the hospitals in Anambra State in ruins as a governor. If this is what you called deep experience, you are right. Peter Obi doesn't have such a deep experience."