Community Seeks IGP Intervention In A Case Against Guobadia, Others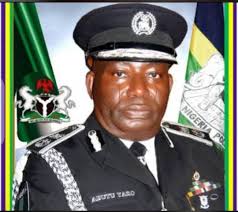 By The9JaTREND
The indigenes of Ikhuen Oboh Community of Uhunmwonde Local Government Area of Edo state has called on the Inspector General of Police, IGP, Usman Alkali Baba to use his good offices to prevail in a case of murder, armed robbery, arson, unlawful possession of firearms and threat to human life.
google.com, pub-3120625432113532, DIRECT, f08c47fec0942fa0
The call was made through a law firm, Trinity Chambers on behalf of its clients, Chief Priest Efosa Aighobahi and Peter Omorowa, who are acting for themselves and representing Ikhuen Oboh Community/village of Uhunmwonde local government of Edo State in the matter.
In a statement signed by Emmanuel C. Okonkwo Esq., the law firm observed that in a petition by its clients, one Clement Guobadia and two of his members were arrested by the Edo State Police Command.
The statement further observed that the suspects with several petitions written against them have committed several atrocities and confessed to the police that they have several AK47 and other dangerous weapons.
The law firm disclosed that when its clients got reliable information that the cronies of the suspects who were implicated, were making serious attempts to compromise the investigation in Edo State Command, a petition was written to Homicide Section of the Force CID, Alagbon, Lagos, who thereafter handled the matter.
While expressing its confidence and trust in the ability of the DIG to bring the suspected criminals to justice, the petitioners through the law firm noted that the DIG may not be fully aware of the actual fact of the case and circumstances thereto.
The law firm, on behalf of its clients therefore seeks the intervention of the police IGP, Usman Alkali Baba in the matter, as its clients do not have any faith in the overt determination and interest being exhibited by some of the officers who appear to be using the office of the DIG to seek the transfer of the case file from Alagbon.