Edo Police Saves One Year Old Baby From Kidnappers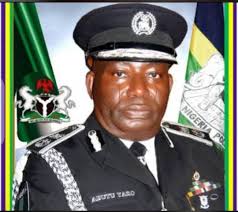 By The9JaTREND
In its continuous bid to tackle kidnappings headlong, the Edo State Police Command has saved one year and one month old baby from kidnappers at Achigbor Community, along Benin-Auchi Road, Uhunmwonde local government area of the state.
google.com, pub-3120625432113532, DIRECT, f08c47fec0942fa0
In a press statement signed by ASP Iwegbu Jennifer, Deputy Police Public Relations Office, State Command stated that acting on distress raised by distraught residents of Achigbor Community, the police operatives in the local government mobilized its men and moved to the scene, where they came to an empty compound that had been vandalized and one Elizabeth Ojo 42yrs female was screaming that her baby had been taken. On enquiry, she said some hoodlums suspected to be kidnappers vandalized her property and whisked her baby away into the bush.
"The police operatives in the area immediately moved into the bush, for possible rescue of the baby. On sighting the operatives, the kidnappers threw the baby into the bush and opened fire on them. In the firefight with the operatives, 3 of the 6 kidnappers succumbed to the superior firepower. The other three are still on the run while further bush combing of that general area is still ongoing.
"The baby was rescued unhurt and has been handed over to the mother. The following items were recovered at the scene; One cut-to-size double barrel gun One cutlass ne battle axe," she said.
While commending the Operatives for their timely intervention, the Commissioner of Police, CP Abutu Yaro urged the good people of Edo State to be more security conscious and vigilant even as the year is coming to a close.
He further reassures the general populace that the command would continue to handle every complaint with expedient actions.