Supreme Court Adjourns Suit To Decide Edo PDP Authentic Candidates List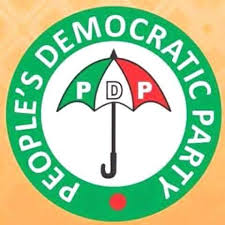 By The9JaTREND
The Supreme Court in the Federal Capital Territory, Abuja has adjourned suit to determine the authentic Edo state Peoples Democratic Party, PDP, candidates for the National and State Assembly election ahead of the 2023 elections to September 22, 2022.
google.com, pub-3120625432113532, DIRECT, f08c47fec0942fa0
The National Vice Chairman, South-South, Chief Dan Orbih's faction in Edo State PDP had filed the suit after his dissatisfaction with the Appeal Court's judgement which said the election of party delegates was an inter affairs of the party without clarifying which of the party delegates is the authentic.
During the sitting today, the Supreme Court, upholds the request of the Dan Orbih's faction to serve the Governor Godwin Obaseki's led faction, with substitute means for service.
It was reported that Legacy PDP had sought through its lawyer, Chief Ferdinand Orbih, SAN, the leave to substitute and serve the 1st to 4th, as well as 6th and 8th Respondents in the case seeking to ascertain the authentic candidates to represent the party in the 2023 general elections.
Granting the Motion in favour of the Legacy PDP, the Supreme Court adjourned the case till the 22nd of September, 2022.