Alaghodaro: Edo Govt To Unveil Growth-Oriented Creativities At Summit, Says Nehikhare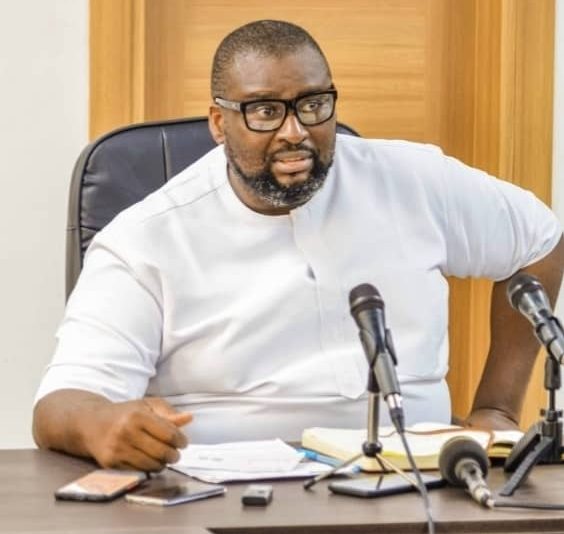 …Promises government will not surrender state to warlords
By Simeon OSAJIE
google.com, pub-3120625432113532, DIRECT, f08c47fec0942fa0
As Edo State set to hold its annual Alaghodaro Invesmtent Summit in Benin City, the state capital, the organizers, investors and other stakeholders has finalized plans to put up a strong show at the event.
The Edo state government has said that the event will be used to unveil several developmental and growth-oriented initiatives.
This development was disclosed by the Commissioner for Communication and Orientation, Mr. Chris Osa Nehikhare, on Wednesday after the weekly State Executive Council (SEC) meeting held in Government House, Benin City.
The 3-day investment summit will open on Friday, November 11th and climaxed on Sunday 13th.
"At the 6th Alaghodaro Summit, many important guests and resource persons are scheduled to give talks on business development, youth empowerment and other sectors where our State has made significant impact.
"We are also going to launch some governmental initiatives. We have a lot of things to launch on Friday, and a lot of good news for Edo people," Nehikhare disclosed.
Going further, the Hon. Commission added, "The government is very pleased with the progress we have made. We have reviewed our progress in the last six years, and we are on the right track.
"Edo people will get the benefit of the government which they set up. From what we have put in place, this city is going to be flooded with a lot of investments and we want our people to be ready for it."
Expressing appreciation to Edo people for their support thus far in helping the government address the issue of land grabbing in the State, Mr. Nehikhare reinforced government's position on the menace and urged victims to call on the State government for help and protection.
"We are not going to surrender the State to warlords. We will protect Edo people, protect the land and provide education for everybody that wants to go to school because education is the key for development that will transform any society.
"Unfortunately, we have people that grew up in the last 25-30 years that do nothing else but to fight to take things that do not belong to them. We feel sorry for them. We have been able to talk to some, we have been able to bring some in; train them and retrain them for them to get skills to be responsible and be better citizens of the society.
"The government is not going to relent but will continue to provide avenues and the enabling environment for these people to be trained and retrained for a better society," he added.
Commenting on the video that went viral on Sunday, November 6, 2022, of the attempted annexation of a street in Uteh Community in Benin City, involving the proprietor of Divine Providence Education Centre, Mr. Matthew Enoyon and one Mr. Osarumwense, Nehikhare maintained that the State government is currently investigating the matter and assured that the law will take its full course.