Edo Online Media Practitioners Condoles Alenkhe Over Mother's Death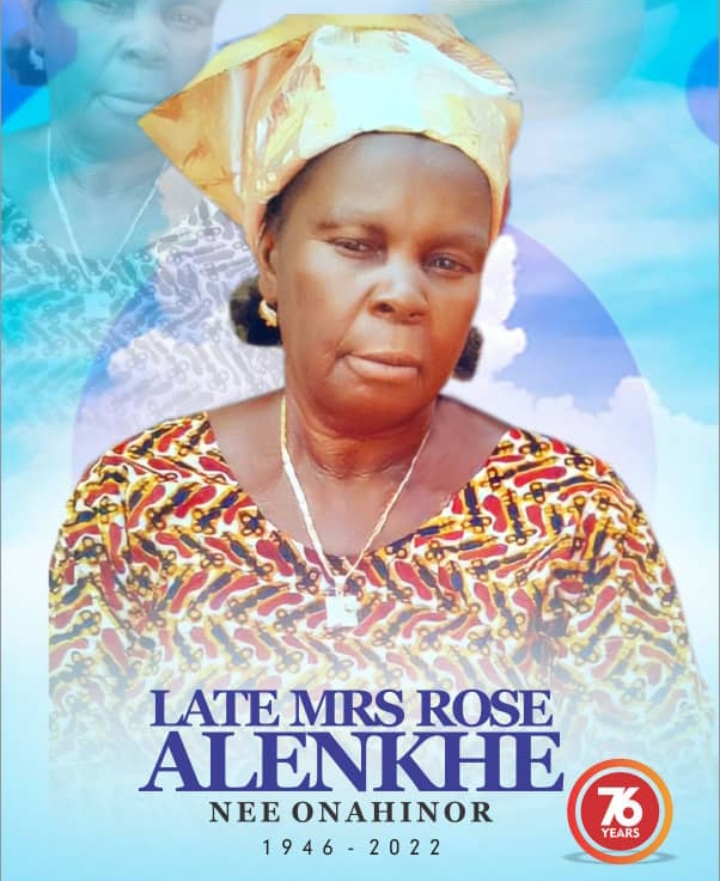 By Simeon OSAJIE
Edo Online Media Practitioners has joined the legion of sympathisers to console the Chairman of the State Council of the Nigerian Union of Journalists (NUJ), Comrade Festus Alenkhe over the passage of his mother, Madam Rose Akuogbe Alenkhe.
google.com, pub-3120625432113532, DIRECT, f08c47fec0942fa0
In its condolence message issued and signed by the Acting Chairman, Otunba Mike Aladenika prayed God to place the soul of the deceased among the faithfuls and also give the children the spirit to bear the irreparable loss.
It would be recalled that Comrade Alenkhe's mother's passage was announced through a statement from the Council's Secretary, Mr. Andy Egbon.
The statement said the late Madam Alenkhe aged 76 years passed away in the early hours of Monday, November 7.
Date of the burial of the deceased Septugenarian is expected to be announced in due course.