Re: "Greed, Insincerity Of LP Officials May Work Against Peter Obi": Attempts To Tarnish My Personality – Ogbaloi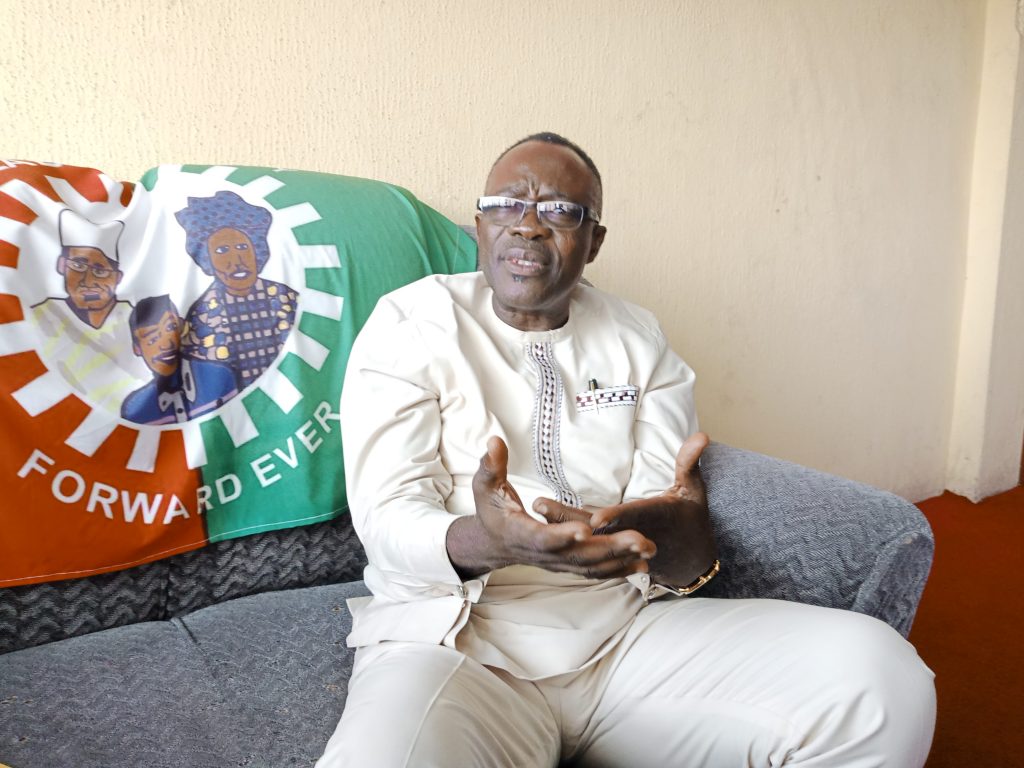 By Simeon OSAJIE
The Edo State chairman of Labour Party, (LP), Comrade Kelly Ogbaloi has described the allegations trending on social media that he has perfected a plot to admit "a defeated ex-gubernatorial aspirant of the All Progressives Congress (APC) in 2016 through the back door" and some other incoherent conjectures as blatant and malicious vituperations of an unsound mind.
google.com, pub-3120625432113532, DIRECT, f08c47fec0942fa0
Comrade Ogbaloi who was surprised at the insinuations described the allegations as unfounded, adding that, ordinarily, "I would not have bothered to join issues with the author of the said malicious and baseless but misleading accusations which are grossly deficient in social and moral capital and which only succeeded in exposing the intellectual paralysis of its proponents."
"This explanation however became imperative to dispel the futile political coloration by those seeking to dent my moral strength of character built over the years on sound moral pedestal.
"Accusing me of trying to admit a defeated candidate from APC in 2016 is, in itself, a clear manifestation of malicious and futile political attempts to malign and denigrate my Person as it is outright falsehood.
"It is a demonstration of pedestrianism of a thought process lacking in merit, objectivity and given that the plot strand provides only a leeway for narrow minded and un distilled speculations devoid of empirically verifiable facts and should therefore be disregarded altogether as cursory, perfunctory and desultory conjectures of an unsound mental processes whose sole aim is targeted at disparaging my elevated moral pedestal built conscientiously and painstakingly over the years on sound moral foundation," he said.
Going further, the Edo State LP Chairman added: "It is therefore, laughable, pitiable and shameful to see those who fail to achieve their selfish goals try to vent their frustrations by engaging poorly informed but spurious stories on social media against my personality.
"In my capacity as the chairman of the party in Edo State, I am doing my best and will continue to do more to ensure that the country, Nigeria, is rail road back on the path of sanity by sane and people oriented leadership which Peter Obi and his running mate Ahmed Datti represent."
Comrade Ogbaloi therefore advised all, particularly all Obidient and Labour Party supporters to disregard the erroneous and misleading information as it was politically concocted to dent his good image, assuring of his unflinching resolve to continually work assiduously in the party's resolve to ensure the deserved victory for every well-meaning Nigerians is achieved.