Peace Returns To Illushi Community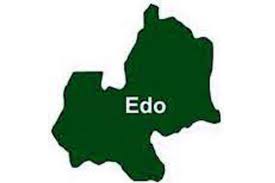 By Simeon OSAJIE
There are strong indications that peace has returned to the riverine and agrarian Illushi Community in Esan South-East Local Government Area of Edo State after series of communal clash that claimed many lives in the area.
google.com, pub-3120625432113532, DIRECT, f08c47fec0942fa0
The crisis occasioned has kept the people and other stakeholders on their toes.
Commercial activities in the community, it was gathered have been stalled, while farming activities have been in very low ebb during the period of the crisis.
It was also gathered that the Local Government Council has been finding it difficult collecting revenue from the community market.
However, there seems to be a new lease of life with the posting of the new Commissioner of Police, CP Adamu Mohammed Dankwara to the state
It was gathered that after an interactive session with the people of the community, the CP has ordered the arrest of all criminal elements, including anyone bearing arms in the community, for the purpose of ensuring peace and tranquility in the area.
President of the Illushi Progressive Association of Nigeria (IPAN), Barrister Victor Giwa and other executive members of the association had visited the Commissioner of Police to give him an update on happenings in Illushi community.
He x-rayed the many crisis in the community, including kidnapping, killings and intimidation by some people in the community and pleaded with the Commissioner to come to the aid.
Responding, the commissioner said that he would not tolerate any gang that would disturb the peace of any community in the state.
He solicited the collaboration of youths in combating crimes and criminality in the state.
It would be recalled on December 31, 2022 the community youths organised themselves and stormed the market to stop the illegal collection of revenue from the market by sponsored indigenes of the community.
The youths in their numbers thereafter coordinated activities in the market and invited the local government officials to resume collection of revenue from the market.
In an interview, one of the market women, identified as Mrs Ojata Janet said that 'I am very happy with what the police, in collaboration with the youths have done today to bring peace and order in the market.
"I have been beaten by some group of boys who come to the market with guns and matchet; we couldn't say anything; they treat us as slaves; take our money with force; but today, that has changed; we thank the Police and the Illushi new youth group."