BREAKING: Court of Appeal Overruled Payment Of Pension, Gratuity Or Severance Allowance To Political Office Holders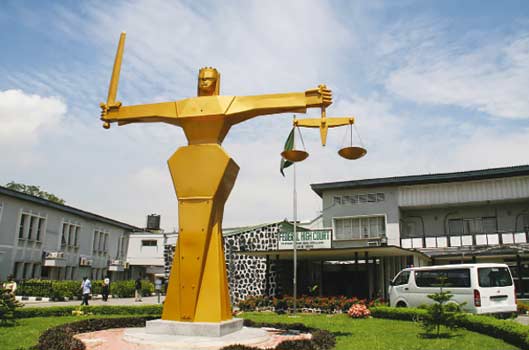 By Editor
The Court of Appeal sitting in Abuja has faulted the payment of Severance Allowance, Pension or Gratuity to political office holders and political appointees, insisting that the practice was morally wrong.
google.com, pub-3120625432113532, DIRECT, f08c47fec0942fa0
A three-man panel of the court, held that it as unjustifiable in the face of the nation's socio-economic reality for some few politicians, who hold office for not more than eight-year, to allocate huge public funds to themselves in the name of pension and severance package while civil servants, who committed most of their active years to the service of the nation are denied their retirement benefits.
The Court of Appeal, said this in a judgment on an appeal marked: CA/A/810/2017 filed by the Governor of Kogi State and three others.
In its lead judgment by Justice Emmanuel Agim, said it was wicked and morally wrong for political office holders and political appointees, who helped themselves to public funds while in office, to claim entitlement to pension and severance allowances.
According to Justice Agim: "I must state here that the claimants' claim for payment of severance allowance, because the tenure of their appointment has come to an end, is as unfounded as is morally wrong.
"As I have held that their letters of appointment did not stipulate their entitlement to such payment. They did not produce any law or any document or instrument that entitles them to such payment.
"The fact that elected pubic officeholders and political appointees are paid huge amounts of money as monthly salaries and other forms of allowances, while in office, is common knowledge in Nigeria and is not reasonable to open question.
"It is also common knowledge that many of them after office tenure of between three to eight years become stupendously wealthy, exhibiting mind-blowing opulence and splendor.
"Yet these office holders insist on being paid severance allowance for holding such offices.
"Meanwhile, career civil servants, who have served this country or their states or Local Governments, all their life, can hardly collect their pensions and gratuity when retired.
"They are now being subjected to contributory pension schemes in which they contribute part of their monthly meagre salaries that are always paid in arrears while in service, to be able to earn pension and gratuity upon retirement.
"The political appointees and elected public office holders, who do not work as long and as hard as the career civil servants quickly get paid huge severance allowances upon leaving office in addition to the huge wealth they acquired while holding such offices and without having been subjected to any contributory pension schemes.
"It is not morally right to pay an elected public officer or political appointee pension and gratuity or severance allowance for holding such an office for three to eight years as the case may be.
"It cannot be justified in the context of our present social realities it amounts to gross social injustice."