Policemen Apprehended Over Confiscation Of Generator Set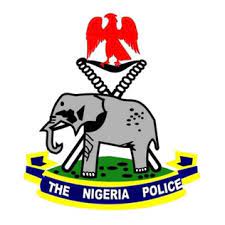 By Our REPORTER
Some members of a police patrol team from Police Divisional Headquarters in Uvwie Local Government Area of Delta State are in police net over alleged confiscation of a giant size generator set.
google.com, pub-3120625432113532, DIRECT, f08c47fec0942fa0
The owner of the generator, Lawson Awantako claimed that he was taking the generator set to his mother as a gift in Jeddo Okpe Local Government Area when he was intercepted by the said policemen in a police patrol van on stop and checked at the flyover in Ekpan Uvwie Local Government Area in the state.
He said that he was without the receipt of the generator set during his encounter with the policemen who demanded for it.
According to Awantako, "the police men insisted that I must present the receipt as a proof of ownership before I can part with the generator.
"I had no option than to obey the policemen who took possession of the generator pending the presentation of the receipt as a proof of ownership."
However Awantako was wise enough to have taken the photograph of the police patrol van before he went home to provide the receipt.
Awantako said that he went to the said police divisional headquarters the next day Thursday 15th December, 2022 where he presented the receipt as requested by the policemen.
He alleged that the generator was not given back to him after he presented the receipt but rather he said that he was asked to come back the next day with the promise that the generator will be given to him.
Going further, Awantako alleged that this was the beginning of the empty promises made by the said policemen.
He alleged that he paid such visits until the Divisional Police Officer (DPO) of the said police divisional headquarters got to know of the issue.
The DPO was said to have intervened by asking Lawson Awantako if he has any evidence to substantiate his claim.
"I wasted no time in showing the receipt and the photograph of the police patrol van to the DPO," he said.
On interrogation by their boss, the policemen were alleged not have denied the allegation and could not also produce the generator.
The DPO was to have immediately ordered that the said policemen should be detained.
The DPO was said to have also promised that the policemen will pay for the generator set.
Efforts to reach the Police Public Relations Officer (PPRO) Delta State Police Headquarters Asaba DSP Bright Edafe to confirm the story through phone calls and text messages were unsuccessful at the time of filing this report.