Lassa Fever: Edo Confirms 115 Cases, 13 Deaths, As Govt Urges Compliance To Preventive Protocols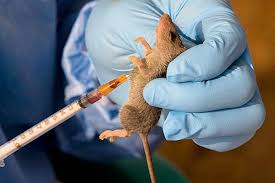 By Simeon OSAJIE
Edo State has confirmed eight more cases of Lassa fever, raising the total number of confirmed cases in the state to 115.
google.com, pub-3120625432113532, DIRECT, f08c47fec0942fa0
The Edo State Commissioner for Health, Prof. Akoria Obehi, who disclosed this to journalists in Benin City, said the state also recorded one more death from the disease, raising the fatality figure to 13.
She said the government is stepping up efforts to contain the disease across all Edo communities, urging residents to complement the government's efforts by complying with all laid down protocols against the spread of the disease.
According to her, "We have confirmed eight new cases of Lassa fever in Edo State, raising the total number of confirmed cases in the state to 115. With the new figures, we now have 40 persons, including 26 adults and 14 children who are currently receiving care at the Irrua Specialist Teaching Hospital."
Noting that the state is adequately prepared and equipped to handle reported cases of Lassa fever, Prof. Akoria, charged, "If you experience symptoms such as severe headache, vomiting, and high fever, among others, you must quickly rush to the nearest health care centre close to you to report."
She further charged them to reach out to the disease surveillance or notification officers within their local government areas if they have been in contact with someone confirmed to have Lassa fever or suspect any symptoms of Lassa fever or any other priority disease.
The disease surveillance or notification officers' contacts include: Akoko Edo 07034420077; Egor 08078750376; Esan Central 09074513116; Esan North East 08034897353; Esan South East 07035389297; Esan West 07016618702; Etsako Central 07035411607 and Etsako East 09026339245.
Others are Etsako West 08060443793; Igueben 08135041727; Ikpoba Okha 08074431217; Oredo 09052887778; Orhionmwon 07032436654; Ovia North East 08036859629; Ovia South West 08130989877; Owan East 07031295391; Owan East 08135649368, and Uhunmwode 08057861900.
The Commissioner noted that the State Disease Surveillance and Notification Officer can be reached on 08060593802, while the State Epidemiologist can be contacted on 08064258163.