142 Students Participate In Finals Of NMC Olympiad Competition In Delta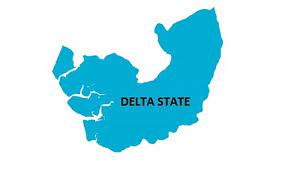 By Our REPORTER
Over 142 Secondary School students drawn from various schools in the state have participated in the State finals of the National Mathematical Centre (NMC) Olympiad Competition, in Asaba Delta State.
google.com, pub-3120625432113532, DIRECT, f08c47fec0942fa0
The State Commissioner for Secondary Education, Mrs. Rose Ezewu stated this at the Government Model Secondary School, Asaba where the written competition was held.
Represented by the Director of Science Education, Mrs. Hope Igumbor, the commissioner stressed the need for students to show more commitment in mathematics and other science subjects.
Ezewu said that the purpose of the competition was to enable students develop interest in science competition and get better understanding of the subjects.
The commissioner hinted that successful students in the state final would be invited to Abuja for seven days thorough coaching before the national final, adding that the competition was a good opportunity for the students to exhibit their talents in mathematics and other science subjects.
She lauded the representative of the National Mathematical Centre from Abuja, Dr. Mark Modebei for finding time to witness the conduct of the state finals of the competition.