2023: Obi Has The Key To The Nation's Leadership Question, Says Neda Imasuen, Edo LP South Senatorial Candidate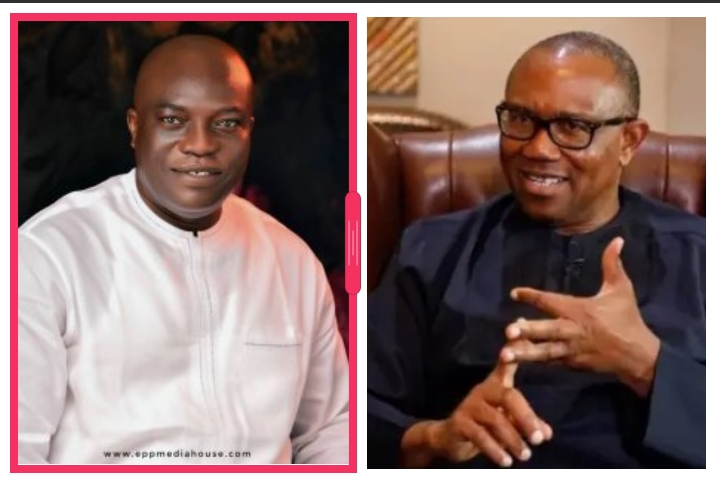 By Simeon OSAJIE
Considering the unending crisis facing the nation, ranging from the old-to-new currency exchange to fuel scarcity cum hike in price of petroleum products among other issues, the Edo South Senatorial District candidate of the Labour Party (LP), Barr. Neda Imasuen has disclosed that the immediate past and current leadership in Nigeria have proved that they are bereaved of ideas to sail the ship of the nation to Eldorado.
google.com, pub-3120625432113532, DIRECT, f08c47fec0942fa0
Imasuen who stated this while delivering a position paper at the Network of Civil Society Organisations of Nigeria (NOCSON) Summit in Benin City, Edo State capital said, "these traditional politicians have displayed their lack of knowledge to identify the remote problems facing the nation, let alone providing solutions to them".
"What Nigeria needs today is a dynamic knowledge of the challenges, ability to proffer solutions and integrity to provide leadership.
"These are part of the many qualities of our presidential candidate, Peter Obi of the Labour Party who has the capacity and connection within and outside Nigeria to provide the much desired leadership that would take Nigeria to the next level."
While addressing the summit titled, "Electoral Sensitization and Mobilization Summit 2023" had representatives of the civil society, security agencies and political parties in attendance, Barr. Imasuen said, "there is need for a round table discussion about the way forward.
"As a nation, we are at a point where we can no longer run in circles and expect different results. The price of petrol has sparked protests across the city. It is shocking that we as a nation cannot operate or maintain a refinery despite a citizen building a refinery in three years.
"It boils down to leadership, or rather the lack of leadership, and it is this lack of leadership that has led us to where we are now. We must vote out these twins political parties come February 25.
"In spite of the fact that three major candidates are running for the Nation's presidency, only Peter Obi can bring about the real change this country needs. He is the only candidate who has identified the problems and outlined a way of solving them, which is leadership."
The Edo South Senatorial District candidate then enjoined the electorates to come out and vote enmass for the Labour Party candidates at all levels.