Supreme Court Judgment: Edo PDP Elders Calls For Unity Among Members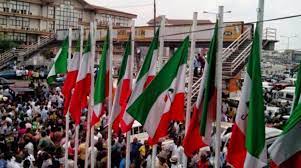 …Urges party members to work hard for victory and remain united
By Simeon OSAJIE
google.com, pub-3120625432113532, DIRECT, f08c47fec0942fa0
The Peoples Democratic Party (PDP) Elders in Edo North Senatorial District have urged members of the party to remains united for its victory in the forthcoming general elections.
In a press statement issued and signed by Rt. Hon. Tunde Akogun, Senator Yisa Braimoh, Senator Victor Kassim Isa Oyofo, Dr. Chief Mike Oghiadomhe (CFR) and High Chief Raymond A. Dokpesi, titled, "At Times Like This", and made available to newsmen, described the recent Supreme Court Judgment that affirmed candidates of the Governor Godwin Obaseki-led faction as the authentic candidates for the National and State Legislative Elections as no victor, no vanquished.
Part of the statement reads; "We, the PDP Political Elders of Edo North Senatorial District, address the political situation in Edo State and in Edo North in particular. We also address the situation in our party, the PDP, as we speak, we state as follows:
"The Supreme Court of our land has issued the supreme judgement with respect to our candidates for the forthcoming general elections.
"There is no victor and no vanquished. We are all PDP. We urge all PDP members across the state to work hard for victory and remain united."
The Edo North PDP leaders however condemned in strong terms any suggestion by some PDP elements to work for or join the All Progressives Congress (APC) or any other Party in the state.
They noted that the APC has ruined "our country and we all must join hands together to sweep them out (with their own brooms) and let in fresh air of peace and prosperity under the incoming PDP Federal Government."