Buhari, Who Is In Charge Here?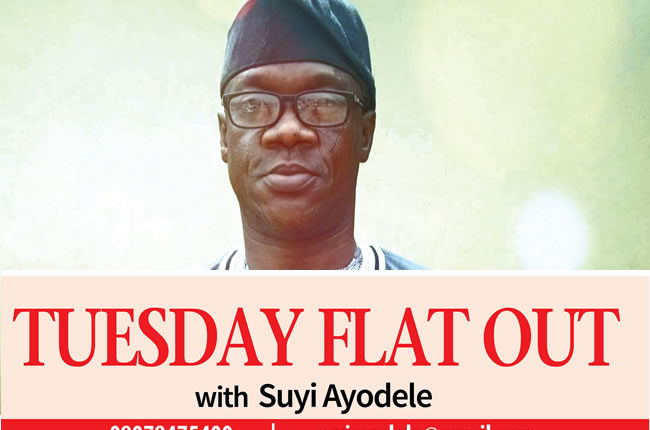 By Suyi Ayodele
Two music icons; same genre of music. They belonged to the Old Mid-West region, later Bendel state, before they went to Edo and Delta States. The duo lived a decade apart. They equally died in their early 60s at an interval of 10 years. Both saw Nigeria in its lowest ebb. They were prophetic in their careers. They were equally apocalyptic about what they saw. They spoke out loud enough, but nobody listened to them.
google.com, pub-3120625432113532, DIRECT, f08c47fec0942fa0
Today, the country is at its worst anyone can imagine. Looking back in their graves to see the Nigeria they sang and warned about, I am sure they will both turn with pains and agony. The situation in Nigeria does not spare the dead, even. And we were warned by our prophets of old. Every society that disrespects its prophets pays for it, dearly. So, it is with Nigeria. Pity!
The younger of the duo was born Oseloke Augustine Onwubuya. In his music career, he took the stage name, Ras Kimono. His genre of music is known as Reggae. He titled his debut album in 1989, Under Pressure. Under Pressure, released 34 years ago, is all about the terrible situation Nigeria was then. This is what Wikipedia says of Kimono's career: "His music was greatly influenced by the poverty, inequality and hardship he witnessed in his early life". This tells us that no be today e start. The problem is that nobody has ever lifted a finger to change our situation.
Thirty-four years ago, Prophet Ras Kimono sang: "…. under pressure Nigerians under pressure. under pressure Africans under pressure. no food in we belly. no money in ah we pocket. No bed we lay we head". The icon said that the suffering then was not limited to the ghetto alone. the people, dem are suffer, in a ghetto, in ah city. anywhere dah me go oh. me see them, some are cry, some are die. some are weeping! some are wailing… everywhere dah oh eh…".
Our formative years were used to teach us morals. We listened to tales by grandmothers and grandfathers. At the end of each tale, we were asked what moral lessons we had learnt. We chorused our answers. So, it is with all works of arts. They are to teach morals. Music is not different. Our problem is not that we don't have enough warnings. Our artistes, irrespective of how Governor Nasir El-Rufai of Kaduna State thinks, have churned out more than enough prophecies and warnings, but like King Pharaoh, something has blocked our reasonings.
In the year of our Lord 2023, Nigerians still go about without food in their stomachs, no money in their pockets and no place they can call home to lay their heads. Go to Lagos, Abuja, Kaduna, Port Harcourt, and other big cities, you find Nigerians living and sleeping under the bridges and in the most deplorable conditions. I followed a friend to inspect the construction of his then on-going personal house somewhere in Lagos. We got there to meet different 'families', who had shared the uncompleted building among themselves, raising children. My friend saw the surprised look on my face and assured me: "Don't worry about them. Once they see that we move in materials here to continue to build, they will move into the next building". And two weeks later when we visited the site, we did not find a single soul. But not too far away, we noticed smoke billowing into the sky. I needed nobody to tell me that the 'tenants' had moved to another 'house'.
Four years before kimono's Under Pressure, his older reggae music star, Sonny Okosun, in 1985, released an album, titled Which Way Nigeria? The man, whose African pop music, Ozzidi, is a combination of Afro-beat, reggae and funk music, in the album, interrogated our directionlessness as a nation. Pained by the inability to make any meaningful impact after 25 years of independence, Okosun asked: "Which way Nigeria, which way to go; I love my fatherland, o yeah, yes I want to know… which way Nigeria is heading to?" Who was he asking? Who answered him?
Today, Nigeria is 63 years old. Can anyone in the neighbourhood please tell me the direction we are going as a people and as a nation. Those we got independence with in the 1960s, where are they now and where are we? Those behind us, like Malaysia, which got its first oil palm seedlings from NIFOR in Benin City, Nigeria, where is that nation in the comity of oil palm producing nations of the world and what have we made of the oil palm research institute located on our soil?
Thirty-eight years after Okosun asked for directions, if he were to be alive today, what would have been his inquiry about our nation? Have we not moved away from 'which way Nigeria', to who is in charge here? At least, we have to know who is leading before we can ask which way? Have we not remained as a people without hope just because nature threw effigies at us as leaders? The question, again, is, what have we done about our situation?
With the level of sufferings Nigerians have gone through in the hands of those who suddenly repainted our currency, the naira, under the guise of "Naira Redesigning", you would expect that when the politicians, especially those from the current ruling party call for political rally, nobody would attend. But that is not to be. I was saddened by the short video of the aftermath of the APC presidential campaign rally in Osun State last week, where a young man, possibly in his early 30s, was spotted sharing the new naira notes to those rented to attend the rally. The same evasive new notes that Nigerians go naked to have from the banks is exactly what the unfortunate fella was sharing to people who attended the rally. The big question here is: who gave him?
Gilles Peress is a French photographer, who doubles as a Professor of Human Rights and Photography at Bard College, New York, USA. He has a sizable number of collections, and his work has featured in several exhibitions. Speaking of his love for photography, Peress, who earlier studied Political Science before moving to the still-motion world says: "I don't trust words. I trust pictures". Daily Trust of Saturday, February 4, remains my best cover for the last weekend. Nothing brings back our situation to us more than the cover page of that edition. Without any story, the paper did a photo-led cover to depict our hopelessness as a nation in the hands of the marauders we call leaders in this clime. Graphic and pathetic! Daily Trust, like Peress, took us from Benin to Ibadan, Ondo to Abuja; From Kwara to Kano and Lagos to Delta and Rivers in an emotion-laden pictorial of the pains Nigerian are currently going through to have access to the new currency.
This week is not going to be different as the terminal date for the old naira notes to cease to become legal tender draws closer. Coupled with the biting scarcity of fuel and the astronomical prices the product is sold for where it appears to be available, the government added to the calamity by the artificial, and, or intentional scarcity of the new currency notes.
Last week, we saw a video clip of a woman who practically went naked in a banking hall. We saw another man, who climbed the cashiers' slabs and was stripping. The baba of them all was the middle-aged fella who was completely in his birthday suit in one of the banks, weeping and wailing for money he worked for and deposited for safe keeping in the bank.
And in all these, the only assurance we got from the one we elected to be our ruler, Muhammadu Buhari, was a plea for grace of seven days to address the issue. What a nation! What a leader! How do you ask for a time frame to address an issue you created in the first instance? Is Buhari saying we should add his seven days of grace to the February 10 terminal date for the old notes and then have an extension? Or is this another wayo on our collective intelligence and ambush us all by the deadline? These are the questions Nigerians should be asking instead of clapping for an El-Rufai, or the so called 'Progressive' governors, who many erroneously believe are on the side of the masses.
Those ones, I dare say, are only propelled by one denominator: SELFISHNESS! Nothing more. The sudden love of the 'Progressive' governors is akin to the love a poultry keeper has for the chickens in his pens. The unfortunate birds will either be sold off for financial gains or end up in the pot of soup of their owner. They are 'talking' now because they need our votes. After March 11, when the elections would have been over, we will all discover that there is no 'Progressive' governor anywhere!
Peace has eluded the nation like it did in the days of yore and we are in dire need of good leaders to repair the rot that has become our sorry lot. Yoruba mythology tells of a time in human history, when Eledua (God Almighty) gave the world a diviner, Orunmila. Orunmila organised the world perfectly. But a time came, he was provoked, and he left the world. The entire world went upside down thereafter. History has it that the rain refused to fall; the streams dried up. Phalluses refused to rise, and women suddenly became menopausal in their mid-30s.
The catastrophe was unimaginable. What happened? The storyline says one of Orunmila's children, known as Olowo, the king of Owo, in the present Ondo State, offended his father. What did he do? Again, the elders say Olowo, whose full name, is Omo-ni-mo-bi-tan-ni-won-fowo-omo-mi-wo-mi (It is after I had my child that they began to accord me the respect due to a father) was the last of the eight male children of Orunmila. His older siblings are Alara, Ajero, Oloye (or Oloyemoyin), Alakeji, Onitaji, Elejelu (or Elejelumope) and Owarangun-aga.
Orunmila, a Babalawo, had called for an Ifa festival and all his children arrived in the order of their ages. As each arrived, he went straight to where Orunmila was seated, dressed in his Ifa paraphernalia, and wished him "aboru boye (May it be as you divined). When Olowo arrived, he arrived dressed exactly like his father and he refused bluntly to hail his father like his older siblings did. Orunmila asked him why he, Olowo would not accord him the traditional salutation and respect. Olowo's response shocked the gathering. He told his father: "you dress like an Ifa priest; I also dress like one. You have a golden shoe, I, Olowo also have one. There is a crown on your head, and I also wear a crown.
Now tell me, father, have you seen where a king bows to greet another king?". Orunmila was angry. He got up and left the world for the celestial arena. Orunmila did not just leave, he took the peace of the world with him to the heavenly places. Though the people gathered to appease the spirit of Orunmila, it was rather too late. What they got back could not be compared with what they had before Orunmila departed.
The people of that era knew who they offended. That was why it was easy for them to make propitiation. In our case, who do we know we have offended that occasioned these calamities befalling us? Who do we run to beg? As you read this, Justice Sani Muhammed (Rtd), the traditional head of the Murumbiyu clan in Taraba State, will be lowering seven members of his family to their graves. The septet, two wives and five children, were kidnapped in his palace and killed by their abductors. Cases like that abound all around us and our husband of the moment, Buhari, does nothing. His latest response was the usual condolences to the families of the vigilante members, who were slaughtered by some felons in his Katsina State, a few days ago. That is the best we can get from our President-do-nothing.
We have gotten so many things wrong as a nation. This is why, as in the days of Orunmila, peace, equity, fairness, social justice and progress have become like the proverbial faecal matter of a masquerade.
A government that cannot fix the power problem in its eight years of rudderless leadership lacks the moral right to canvas for a cashless society. Cashless society is beautiful, no doubt. But it runs on the platforms of telecommunication networks. Even in big cities, the services are epileptic. The online transaction I made on February 1 and was debited for, is still hanging. It was just on Saturday, February 4, that I got a message from the bank that my "complaint has been logged and will be resolved on or before 13-02-2023…"
How many Nigerians have the patience to wait for a whole two weeks to have a simple issue of POS transaction error resolved. If not for decency and the sake of my children, am I not supposed to go naked in the banking hall of the concerned bank like that hapless man did! Why should I have to go-borrowing to effect a transaction that I have more than enough in my account to handle? How many Nigerians are in that situation? Since 2018 or so, there has been no single bank in my Ikole Local Government area of Ekiti State, no thanks to the incessant armed robbery that chased the banks out of the locality.
How are my people back home coping with the Buhari-Emefiele repainting of the currency notes? Who are the CBN officials monitoring the situation and compliance in Iyanfoworogi, Garage Olode and Sekona in Ile Ife, Osun State or Aparaki and Idode Imomo in Ogun State? Why is God punishing us with wicked and conscienceless leadership? Who gave the Osun APC crowd renter the new currency he was sharing when bank depositors could not access their money? This new week is pregnant.
I do hope the government will wake up from its slumber and address the issue. Nobody should allow hunger to join the current agony. I am not a prophet of doom. All I know is that if the government fails to do something, something will do us collectively; and even those in the cocoons of the rock will not be spared! The time ticks: the choice is the government's to make!