Old Naira Deadline: One Gov That Hide N20b Old Notes Is Now In Possession Of N1b New Notes – Akeregha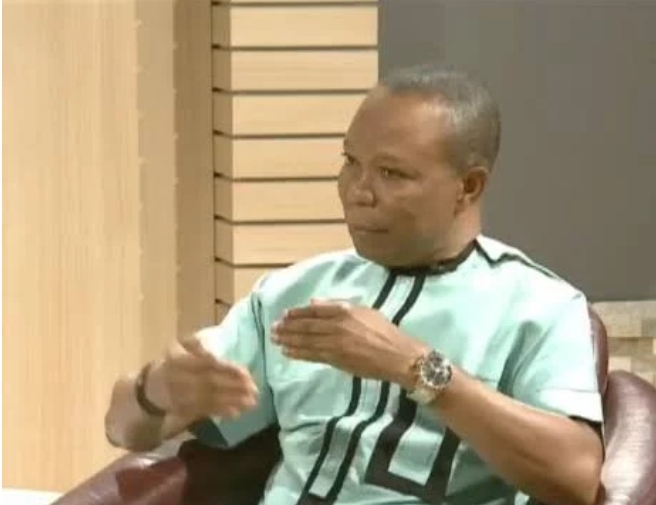 By Simeon OSAJIE
A popular journalist and political commentator Igho Akeregha has come forth to discuss the disputed new naira policy implemented by the Central Bank of Nigeria (CBN) under the leadership of Godwin Emefiele.

google.com, pub-3120625432113532, DIRECT, f08c47fec0942fa0
Akeregha, a member of the Nigerian Guild of Editors, said in an interview on Wednesday's episode of Africa Independent Television's "Kaakaki" program that while the currency shortage brought on by the CBN's naira redesign has been difficult for Nigerians, there may be some benefits to the divisive policy as politicians and public office holders who planned to engage in vote-buying in the upcoming elections have suddenly had their financial capacity reduced.
The seasoned journalist claims that a particular governor who had N20 billion naira in old notes lined up is now only allowed to keep N1 billion of the new notes, which may not be enough to carry out his plans in the state's impending elections.
"I should also state on the record this morning that the amount of money that these politicians planned to set aside for this election is no longer available. This is due to a lack of sufficient printing of these newly designed notes by the CBN. A governor of a state, for instance, who had 20 billion naira in old notes that he planned to use to conduct an election, now has just 1 billion naira in new notes. Because of it, they are no longer as well-positioned to affect the election as they had hoped.
"| have no doubt that Mr. President has heard from security officials that there are politicians with a lot of money, especially some candidates. Then, because of their immense might, he is unable to immediately approach these people. What then does he do? He develops this policy. However, how Nigerians are being affected may be problematic".