Delta NAWOJ Embarks On Market Sensitization, Voters Education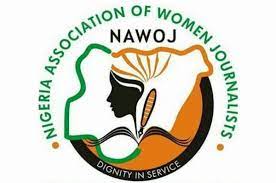 By Simeon OSAJIE
The Nigeria Association of Women Journalists (NAWOJ), Delta State chapter today embarked on a sensitization campaign to major markets in Warri South Local Government Area of Delta State, tagged: "Casting Your Vote The Right Way".
google.com, pub-3120625432113532, DIRECT, f08c47fec0942fa0
The sensitization, aimed at making women to be actively committed in participating in the forthcoming general elections, was in collaboration with the International Federation of Female Lawyers (FIDA) Warri Chapter and Development Initiative for Community Impart.
The Delta State NAWOJ Chairperson, Sonia Unobunjo at the event, encouraged market women to participate in the forthcoming election and urged them refrain from selling their votes.

She also educated them on the dangers of votes selling, stating that buyers or sellers of votes were liable to jail, disclosing that security agents would disguise as eligible voters and arrest anyone who engaged in such act.
Unobunjo reiterated that the campaign was geared towards educating the market women on how to cast their vote properly and also to encourage them to vote wisely, saying that the sensitization was not political party motivated.
Mrs. Rachael Ruppee of the Development Initiative for Community Impart also educated the women on how the Bimodal Voter Accreditation System (BVAS) machine worked.
She urged the women to be patient enough to ensure that the green light was on to verify the eligibility of their accreditation or else their vote would be wasted.
Market visited included Warri Main Market and Pessu Market.