TRENDING: Tinubu Will Be Arrested On May 29, Says Bishop Feyi Daniels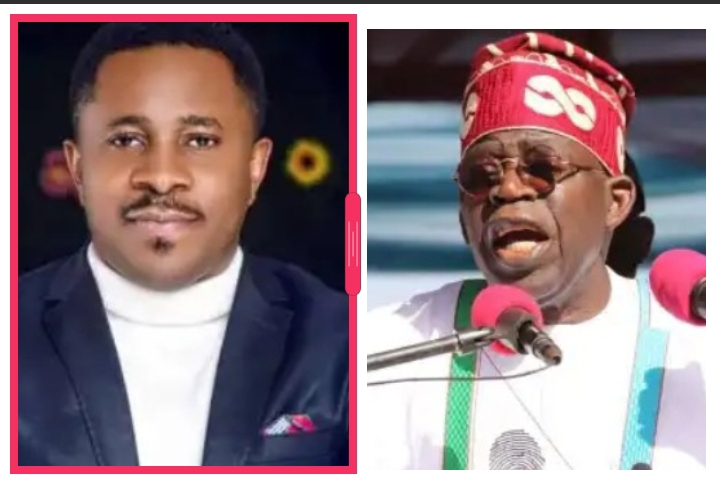 …Predicts Osinbajo To Held Interim Govt. until Peter Obi becomes President
By EDITOR
google.com, pub-3120625432113532, DIRECT, f08c47fec0942fa0
A renowned Bishop for his proven track records on giving accurate prophecies, Bishop Feyi Daniels, the senior pastor of IReign Christian Family, has set tongues wiggling with his latest prophecy about Nigeria's future.
Bishop Feyi, who gave the prophecy before the presidential election, had prophesied that the presidential candidate of the All Progressives Congress (APC), Bola Ahmed Tinubu, will be declared winner of the presidential election but he won't govern Nigeria.

He correctly predicted how Tinubu will celebrate his victory and the aftermath of his celebration.
Bishop Feyi submitted that after Tinubu's arrest by military personnel on May 29, the day he would be sworn-in as President, an interim government (either led by Vice President Yemi Osinbajo) will take over Nigeria pending when Peter Obi secures victory in court to become president.
Meanwhile, in a related story, one of the judges who gave a fair judgement in Peter Obi's favour when the latter challenged the outcome of the 2003 gubernatorial election in Anambra State is reportedly deciding cases in the Supreme Court today.
The judge's position and location was revealed in a video by Peter Obi, who also mentioned her name while singing her praises.
Mr. Obi, who identified the judge as Justice Amina, narrated how she wrote a judgement in his favour on a case in the Appeal Court in Enugu State.
Making the revelation at a tale end of a video where he was interviewed in his sitting room, Mr. Obi said he never met nor induced Amina before or after her favourable judgement, but she was transparent and fair.
Recall that Mr. Peter Obi had taken legal steps to challenge the outcome of the just concluded presidential election, leaving many anticipating a Supreme Court's ruling on the case.
On Friday, March 3rd, the Labour Party presidential candidate filed a suit seeking permission to inspect materials and also obtain certified copies of documents in the custody of the Independent National Electoral Commission, (INEC).
Reacting, a concerned Nigerian, said: "The race to recover our stolen mandate is on! It won't be an easy fight but fingers crossed that the judiciary will pass one of its biggest tests yet in the past decade. After this victory, INEC will have to answer for their lame attempts to sabotage the country's democracy."
Bola Tinubu of the All Progressives Congress (ACPC) was declared winner of the presidential election by the INEC on Wednesday.
Addressing a press conference on Thursday, Obi said he had been asked to go to court if aggrieved, and that is exactly what he would do.
In his words: "I'm challenging the process. It is not about me, it is about the future of Nigeria."
Prior to now, six states had asked the Nigerian Supreme Court to declare the pronouncement of Bola Ahmed Tinubu as President-elect 'null, void, and of no effect'.
All these developments have played out just as Bishop Feyi Daniels prophesied.