POFON, Edo Govt Resolve Lingering Land Use Charge Issues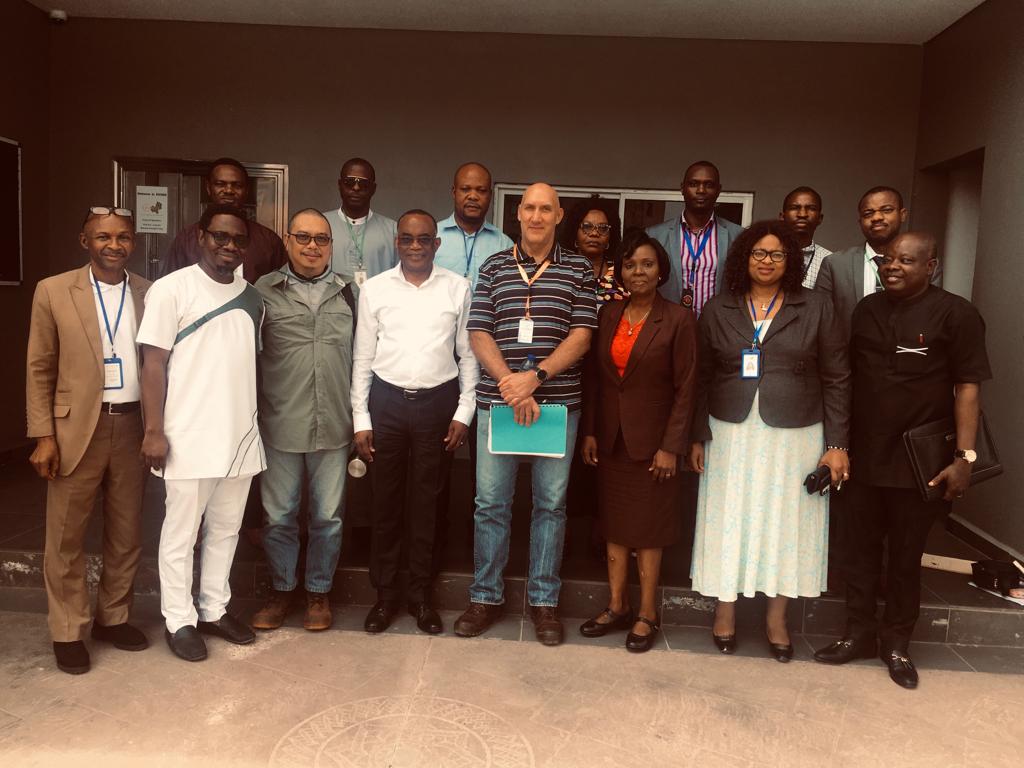 By Simeon OSAJIE
Following the directive of Edo State Governor, Mr Godwin Obaseki, the lingering disagreement between members of Plantation Owners Forum of Nigeria (POFON) and the State Government over payment of a suitable Land Use Charge (LUC) rate for the rural Sector, has finally been resolved amicably.
google.com, pub-3120625432113532, DIRECT, f08c47fec0942fa0
This is sequel to a magnanimous downward review of the LUC rate payable by POFON members from 0.25% to 0.075% by the Edo State Governor, Mr Godwin Obaseki.
The resolution was reached at a strategic Stakeholders meeting held at the premises of Edo State Geographic Information Service (EDOGIS), Sapele Road, Benin City, on Thursday, March 2, 2023 after hours of serious deliberations by the parties to the dispute.
Present at the meeting were members of the management of EDOGIS led by the Managing Director, ESV. (Mrs) Osaro Grace Aihie, the Managing Director, Edo State Investment Promotion Office (ESIPO), Mr Kelvin Uwaibi, who played a mediatory role in the resolution and POFON members, led by Okomu and Presco who are pioneers in Oil Palm Plantations.

It will be recalled that since 2017 to date, several attempts had been made to no avail, to resolve the disagreements between all parties concerned over new rates to be paid by POFON members, based on Valuation done on them by officials of EDOGIS.
However, at Thursday's strategic meeting convened on the directive of the Governor, key decisions were taken which signalled a final and amicable resolution to the lingering issues which resulted in unpaid arrears on the demand notices issued to POFON members by EdoGIS, based on the new rates.
One of such decisions was for the current Management of EDOGIS to communicate in writing, within 24hours, to all POFON members, beginning with Okomu and Presco, the new agreed LUC rate of 0.075% from the original 0.25% , as at the date of valuation.
Earlier in her welcome address, the Managing Director, EDOGIS, ESV. ( Mrs)Osaro Grace Aihie enjoined the Stakeholders to be open-minded and assured that the deliberations would achieve the desired result, noting that Governor Godwin Obaseki who directed the meeting to be held, was very keen on making ease of doing business, the cornerstone of his administration.
She affirmed that she held POFON members in very high esteem and would continue to do everything possible to promote and deepen the existing cordial relationship with them as one of the greatest partners of EDOGIS.
The MD emphasized that EDOGIS under her watch, envisions to leverage on Governor Obaseki's Make Edo Great Again ( MEGA) agenda to extend the frontiers of ease of doing business as far as land administration in Edo State was concerned.
In his remarks, the Managing Director, ESIPO, Mr. Kelvin Uwaibi gave insightful perspectives on what Edo State was doing to promote businesses and reiterated the State government's preparedness to make all legitimate businesses in Edo thrive, hence it has granted tax credits and cuts to major companies operating in the State , including POFON members.
On behalf of POFON, the MD,Okomu, Dr Graham Hefer and Presco 's Felix Nwabuko and other members present, expressed delight that the lingering disagreement over a suitable LUC rate payable by POFON members had been amicably resolved and thereafter, recommitted to doing business in Edo State .
Highpoint of the meeting was exchange of warm pleasantries and a group photograph of the dignitaries present.