Terrorist Kills 18 People At Wedding Party In Buhari's Hometown, Sends FG Grave Warnings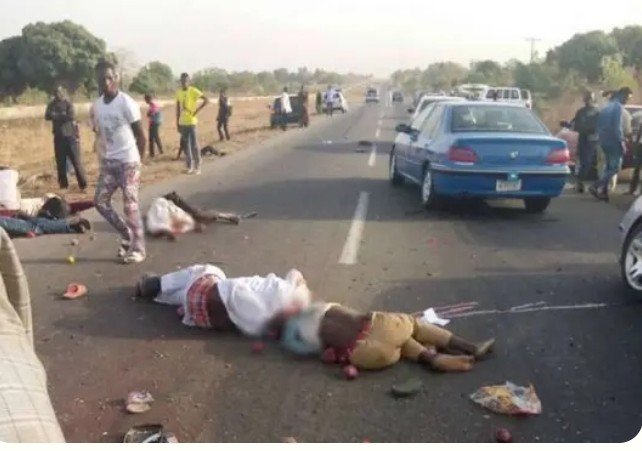 By Simeon OSAJIE
google.com, pub-3120625432113532, DIRECT, f08c47fec0942fa0
It was another dark day in the hometown of President Buhari, Kankara, Katsina State, as reports indicate that vigilantes and terrorists have clashed yet again, leading to the loss of at least 18 lives and several injuries.
This bloody clash occurred after hoodlums attended the wedding party of one of their kingpins, identified as 'Mai Katifa Mutuwa, ' at Majifa Village on Friday but stayed back in the neighborhood till Saturday to launch the attack.
According to a source, between 3 and 4p.m. of Saturday, 11th March, 2023, some vigilante members clashed with some of the bandits who came to Majifa village, leading to the invasion of nearby villages in the area by the hoodlums, who were shooting sporadically. The terrorists reportedly invaded over 10 settlements in the area, killing five people in Gurbi and another 13 in Majifa, Makera, and Gidan Jifau settlements.

The clash eventually led to the loss of property and lives, with the remains of 18 villagers killed in the attack recovered and another 15 injured in the clash conveyed to the Kankara General Hospital for medication. One of them died on the way to the hospital. The source added that the death toll is expected to rise as long as search and rescue operations are ongoing to discover if there are more victims.
It's worth noting that Katsina is the home state of President Muhammadu Buhari, yet it has witnessed sporadic attacks by bandits and kidnappers that have claimed the lives of many. This latest attack has once again raised concerns about the state of security in the country and the need for urgent intervention.
Reacting to the news, the presidential candidate of Labour Party, Mr. Peter Obi expressed his condolences to the families of those who lost their loved ones in the attack. In a statement released on his Twitter handle, he described the incident as unfortunate and called for a comprehensive investigation into what led to the clash.
"My heart goes out to the families of those who lost their loved ones in the attack in Kankara. It is unfortunate that we continue to witness these senseless attacks in our country.
"I urge the government to conduct a comprehensive investigation into what led to this clash and take decisive measures to ensure the safety and security of our people, " he said.
It is no doubt that the current state of insecurity in Nigeria has become a major cause for concern, with various regions of the country experiencing one form of violence or another. The government and relevant authorities must rise to the occasion and take swift action to tackle this menace and bring peace and security to the nation.