NASEME Gets New Commandant As General Adereti Takes Over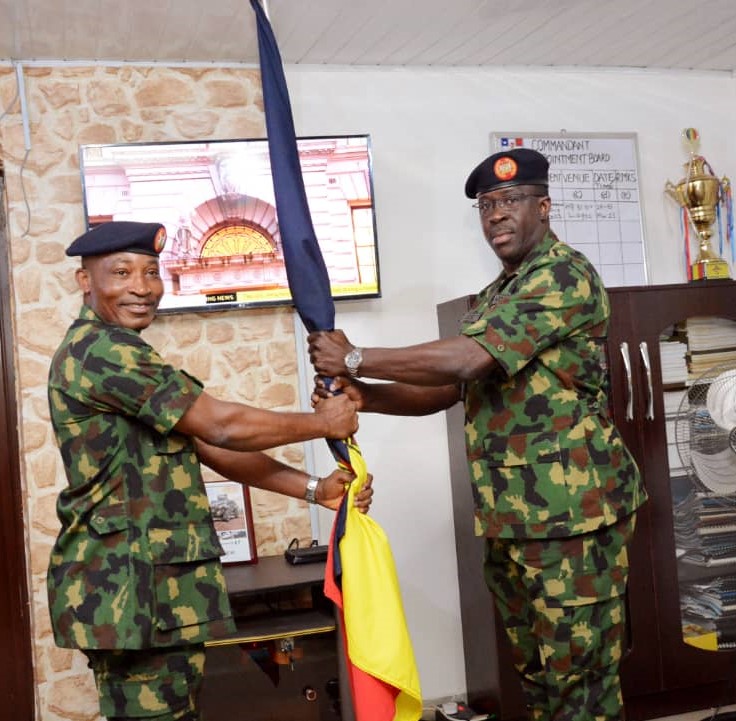 By Simeon OSAJIE
The Nigerian Army School of Electrical and Mechanical Engineering (NASEME) Auchi has witnessed a new dawn as Major General Adeyinka Adereti took over the mantle of leadership as the 36th Commandant of the Institution.
google.com, pub-3120625432113532, DIRECT, f08c47fec0942fa0
In his farewell speech, the outgoing Commandant, Major General Aniedi Edet congratulated the new Commandant on his appointment while wishing him a successful tour of duty.
Manjor General Edet further applauded officers and men of the institution for the support and enthusiasm displayed during his tour of duty and urged for similar support and loyalty extended to the new commandant to ensure that the vision of the institution is sustained.

In his remarks, the new Commandant, Major General Adereti who was a former Deputy Commandant of the Institution, lauded his predecessor for his foresight and achievements in the area of personnel management and infrastructural facelift amongst others. He pledged to build upon his legacies in taking the institution to greater heights.
He further urged the officers and personnel to be proactive and continue to maintain high level of discipline.