Alleged Suspension Of Nat'l Chairman: Edo LP Passes Vote Of Confidence On Abure-Led National Exco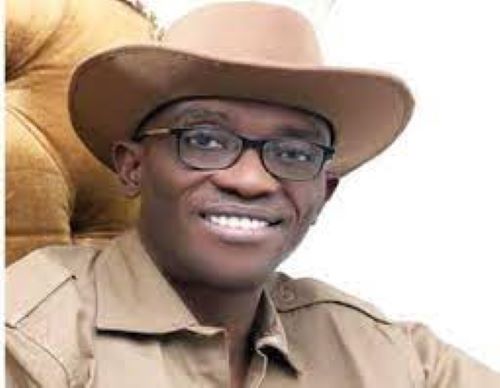 …Says, nonmembers of the party have no jurisdiction to meet, suspend any official of the party – Ogbaloi
By Simeon OSAJIE
google.com, pub-3120625432113532, DIRECT, f08c47fec0942fa0
The leadership of Edo State chapter of Labour Party (LP) has passed Vote of Confidence on Barr. Julius Abure-led National Working Committee (NWC) of the party.
The Vote of Confidence was emanated from an alleged suspension of National Chairman of the party, Barr. Julius Abure.

Speaking at a press conference in Benin City, the State Chairman of the party, Comrade Kelly Ogbaloi said, the reason of the press briefing is to debunk some persons who are faceless, who are no members or card carrying members of the party, who does not belong to any local government council known to the state leadership of the party.
According to Ogbaloi, they are also not from any ward in Edo State and therefore have no right in law to meet and suspend any official of the party not to talk of National Chairman.
He then called on general public and members of the party, both at the national and state levels to disregard any self-acclaimed members over the purported suspension of the National Chairman of the party, Barr. Julius Abure.
"We are in receipt of a document purported authored by some persons who are of phantom, some persons who are no members of our great party (Labour Party), who allegedly signed a document purported to have suspended our amiable and well respected National Chairman, Barr. Julius Abure. These faceless self-acclaimed individuals are not known to our party, and if one should also critically looked at the document they signed, we do not see where their local government exist, there nowhere they are talking in a genuine location, and therefore we are calling on the general public, that our National Chairman of Labour Party, Barr. Julius Abure is not suspended, he remain the substantive National Chairman of our great Party, the Labour Party, and by this means, we have pass a Vote of Confidence on him for all the good job he is doing for the upliftment of our great party.
"This meeting which was claimed to have been held in Abuja with a few collection of boys who are un-known to labour party both at the national and state levels, should be disregarded.
"They hold no membership cards of labour party; they are stack faceless persons who are selfishly disgruntled with no fact contained in what the alleged.
"The document as it appeared is not the product of the Edo State Chapter of Labour Party and the signatories are blatantly alien as well as the names. It is even more so when it can clearly be understood that the constitutional competence to do as in their letters, is nonexistent. They belong to no state, local government and wards, as seen," Ogbaloi said.