36 LP Chairmen Storms Benin, Pass Vote of Confidence On Abure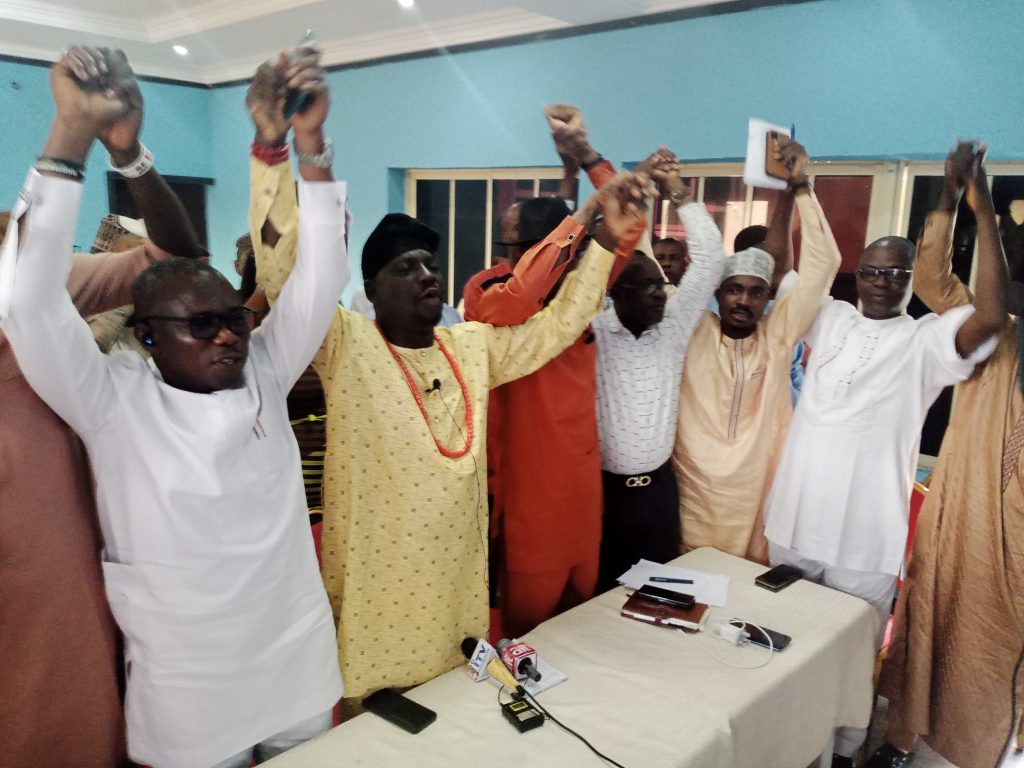 By Simeon OSAJIE
The Chairmen of the Labour Party (LP) across the 36 States in Nigeria have maintained that the position of Barr. Julius Abure as the National Chairman of the party remains and subsequent passed Vote of Confidence on him while reiterating their support to his leadership style.
google.com, pub-3120625432113532, DIRECT, f08c47fec0942fa0
The Chairmen who converged in Benin City chanting solidarity song noted that the opposition political parties are mainly using few bad eggs who have since left the party to cause disaffection between members and it's teeming supporters.
Speaking to newsmen in Benin City, the Edo State capital, High Chief Rotimi Kehinde, who addressed journalists on behalf of the 36 Chairmen across the country, describe the alleged suspension of  the Labour Party National Chairman, Barr Julius Abure  as null and void as it did not follow the Party Constitution that provides the SEC in Council the power to suspend or pass vote of confidence on the National Chairman.

According to High Chief Rotimi Kehinde "These crop of persons claiming to have suspended the National Chairman of our party have long left the party and do not have the right to suspend the National Chairman."
"Barr. Julius Abure have Put in so much effort to bring the party to limelight and based on that, we are fully behind him as our National Chairman until the expiration of his tenure".
The Edo State Chairman of the party, Comrade Kelly Ogbaloi further stressed that opposition parties are sponsoring the alleged suspension as a way to distract the party from recovering its stolen mandate in the last general election.
"Our Party Presidential Candidate, Mr. Peter Obi and the National leadership of the party are working hard to recover our party's mandate and would therefore not accommodate any distraction from those who want to discredit Labour Party before Nigerians.
"As leaders in our various States, we are reaffirming our unalloyed support to Barr. Julius Abure as our authentic National Chairman," he said.
On his party, the National Chairman of Labour Party, Barr. Julius Abure noted that Nigeria democracy is undergoing trial but as the adage says 'the Judiciary is the last hope of the common', he believes that the onions are on the judiciary to defend the rule of law.
Barr. Abure who commended Nigerians for their tremendous support in the just concluded general election assures of their commitment to redeem the alleged stolen mandate.
He said the party has resolved to resist all antics to suppress, intimidate and denied the mission to usher in a new Nigeria.
"This democracy was fought for and must be preserved by all lovers of democracy, especially the Judiciary.
"Today our democracy is on trial but the Judiciary must do everything within its power to preserve it," he said.