Ikpea Congratulates Oba Of Benin Over Ownership, Custody Of Repatriated Artifacts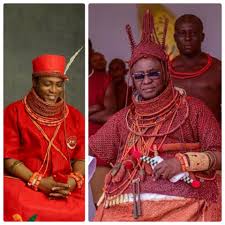 ….Commends FG for taking right decision
…Says Benin Kingdom respected worldwide.
google.com, pub-3120625432113532, DIRECT, f08c47fec0942fa0
By Simeon OSAJIE
A great son of Edo State, Hon. (Dr) Joseph Ikpea has congratulated the revered Benin Monarch, Omo N' Oba N" Edo, Uku Akpolokpolo, Ewuare II on the affirmation of the Federal Government of Nigeria which gave the Monarch custody of returned Artifacts.
Recall Federal Government in its March 28th, 2023 National Gazette said the Oba of Benin Kingdom is the rightful custodian of the returned looted Benin Artefacts.

In a special congratulatory message sent to the Benin Palace and signed by Hon. Ikpea and made available to newsmen said, "I specially congratulate the great Oba Ewuare II on his affirmation by the Federal Government as the rightful custodian of treasured returned Benin art work looted by the British during the Benin Massacre of 1897.
"The Federal government have done the right thing by affirming your inherent custodianship of the ancient heritage. The retuned items were looted mostly from the palace of your ancestors and the federal government affirmation is an official seal over the right thing to do to avoid any further argument on the matter".
The statement reads, "On behalf of my family, my followers and the good people of Ewatto Kingdom, l wholeheartedly congratulate His Royal Majesty, Omo N' Oba N'Edo, Uku Akpolokpolo, Oba Ewuare II and pray for Gods guidance and protection over his kingdom and household.
"I pray for Edoland to experience unprecedented growth and development under your reign."