Dino Melaye Emerges Winner Of Kogi PDP Gov'ship Primary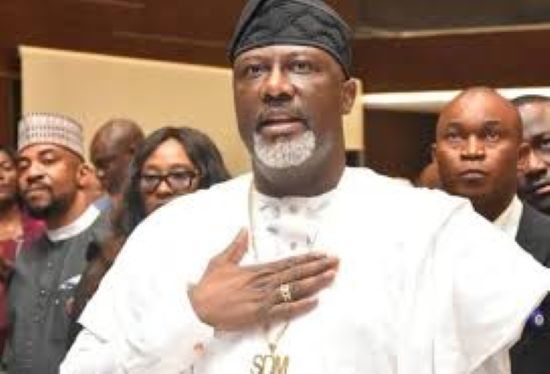 …Polled 313 votes to defeat his closest rival, Jabiru Usman
By Simeon OSAJIE
google.com, pub-3120625432113532, DIRECT, f08c47fec0942fa0
A former Senator who represented Kogi West at the Upper Chamber of the National Assembly, Dino Melaye has won the People's Democratic Party (PDP) ticket for the Kogi State Gubernatorial Election scheduled for November 11, 2023.
Senator Malaye polled total votes of 313 to defeat his closest rival, Jabiru Usman who polled 127 votes.
Ahmed Makarfi, Chairman, PDP Primary Election Committee, announced the results on Sunday at end of the indirect primary held in Lokoja, the Kogi State capital.

A former Deputy Governor, Yomi Awoniyi scored 77 votes and the PDP governorship candidate in 2019, Musa Wada had a total of 56 votes.
Dino will contest the November 11, 2023 poll alongside a former Auditor General of Local Government in Kogi State, Usman Ododo who is the candidate of the All Progressive Congress (APC) in the state.
Recall the incumbent governor of the state, Yahaya Bello had days ago endorsed the candidacy of Usman Ododo.